Double BAFTA winner launches film showreel
---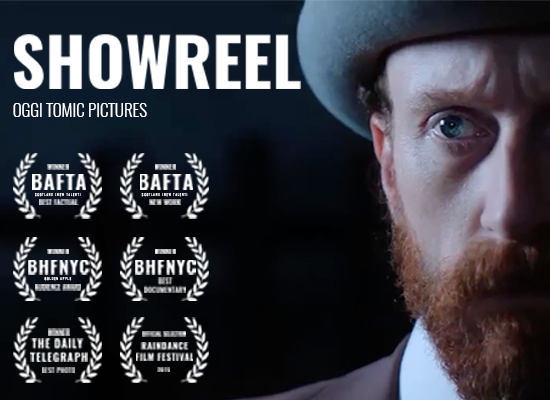 April 2016 saw the launch of a new film showreel and website from Oggi Tomic Pictures.
Double BAFTA winner, Oggi Tomic is a Cambridge based freelance filmmaker with experience working on projects in the USA, U.K., India, Pakistan and across Europe.

He creates cinematic promotional films and documentaries for a raft of companies including the BBC, Google, Al Jazeera, Buckingham Palace, SONY Europe, Tesco, Clinique, Kraft Foods and MTV to name a few.
Oggi says: "I wanted to share highlights from a variety of broadcast events as well as commercial projects filmed over the period of the last eight months and at the same time work on improvements and modernisation of my website usability whilst making the mobile experience better for visitors.

"On the website you will find award winning films, testimonials and most importantly, my latest showreel."
Find out more by visiting www.oggitomic.com
To read more information, click
here.
BAFTA winning Cambridge based filmmaker, camera operator & director specialising in producing films for corporate, television broadcasting, video production companies.