Employment Tribunal claims accepted this year highest since 2013 – and likely to continue to climb
---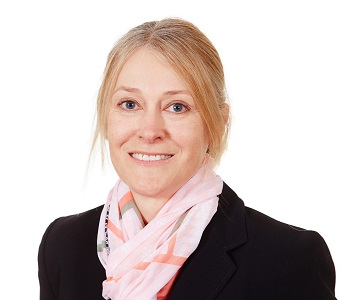 The total number of single Employment Tribunal claims accepted for the financial year 2020/2021 is at its highest since 2013.
Birketts writes:
More than 18 months on from the start of the COVID-19 pandemic, we are continuing to see a rise in Employment Tribunal claims, according to the latest Government figures to March 2021. Due to the backlog the tribunal is dealing with, the average duration of a case is 43 weeks; this is five weeks more than the position pre-COVID. The COVID-19 pandemic has limited the tribunals to skeleton staff and multiple claims coming through, including an 11% rise in unfair dismissal claims since 2019/2020.
The Employment Tribunals are now processing more claims in relation to furlough and redundancy, with a recent decision stating that an employee was unfairly dismissed due to its employer not considering putting them on furlough and making them redundant (Mhindurwa v Lovingangels Care Limited [2021]). This is the first decision we have seen on this point and, whilst it is not binding on any other tribunal, it does indicate that although the furlough scheme could be coming to an end in September 2021, tribunals may expect employers to have considered furloughing 'at risk' staff as part of their duty to consider alternatives to redundancy. We are yet to see an extension to the furlough scheme however; business groups and unions have called for the scheme to be extended to protect workers in industries that continue to be damaged by the pandemic, as reported in the Guardian.
We suspect that we may see an increase in claims with regards to compulsory vaccinations in the care industry. Ministers have recently stated that they are backing the requirement for staff to be fully vaccinated, as reported in the Financial Times. The Workers of England Union have written to care providers across the country to warn that they have already received requests for formal grievance meetings on behalf of staff who are refusing to be vaccinated against COVID-19. Vaccination policies have the potential to lead to a number of discrimination claims with 6 in 10 care homes saying they will be forced to sack members of staff who are refusing to get vaccinated ahead of the government deadline, as reported in the Daily Telegraph.
Partner in Birketts Employment Team, Catherine Johnson (pictured), added: "It will be of interest to see how the end of furlough and introduction of compulsory vaccinations will impact the number of claims being brought to Employment Tribunals. It would be of no surprise that there will be an increased level of redundancies as a result of the termination of the furlough scheme and a rise in discrimination cases for compulsory vaccinations. It is essential to follow a full and fair redundancy process and demonstrate a genuine redundancy situation to reduce the chances of being involved with employment litigation. We would also suggest seeking advice regarding any vaccination policy in the workplace."
If you would like to get in touch for further advice on any of the above, please call or email the Birketts Employment Team.
Birketts is a top 100 UK law firm with offices in Cambridge, Chelmsford, Ipswich and Norwich. Our lawyers deliver a full range of expert legal advice on corporate and commercial, commercial property, dispute resolution and private client issues. Our clients trust us to achieve a solution that is right for them however difficult or challenging the circumstances.