Fake cases for your Raspberry Pi – make sure you don't end up with one!
6/02/2017
If you're a Pi fan, you'll recognise their official case, designed by Kinneir Dufort. They're rather proud of it, and if sales are anything to go by, users seem to like it a lot as well.
Liz Upton, Director of Communications, writes:

Unfortunately, some scammers in China have also spotted that Pi owners like the case a lot, so they've been cloning it and trying to sell it in third-party stores.
We managed to get our hands on a sample through a proxy pretending to be a Pi shop, and we have some pictures so you can see what the differences are and ensure that you have the genuine article. The fake cases are not as well made as the real thing, and they also deprive us of some much-needed charitable income. As you probably know, the Raspberry Pi Foundation is a charity. All the money we make from selling computers, cases, cameras, and other products goes straight into our charitable fund to train teachers, provide free learning resources, teach kids, help build the foundations of digital making in schools, and much more.
Let's do a bit of spot-the-difference.
Fake case. Notice the poor fit, the extra light pipes (the Chinese cloner decided not to make different cases for Pi2 and Pi3), and the sunken ovals above them.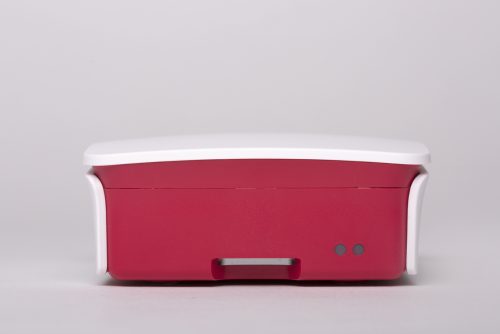 Real case. Only one set of light pipes (this case is for a Pi3), no ovals, and the whole thing fits together much more neatly. There's no lip in the middle piece under the lid.
There are some other telltale signs: have a close look at the area around the logo on the white lid.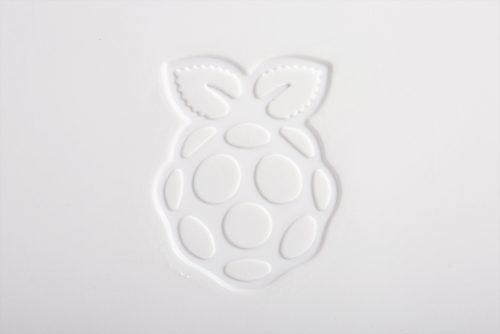 This one's the fake. At about the 7 o'clock position, the plastic around the logo is uneven and ripply – the effect's even more pronounced in real life. This is what a real case looks like. The logo is much more crisp and cleanly embossed, and there are no telltale lumps and bumps around it.
The underside's a bit off as well: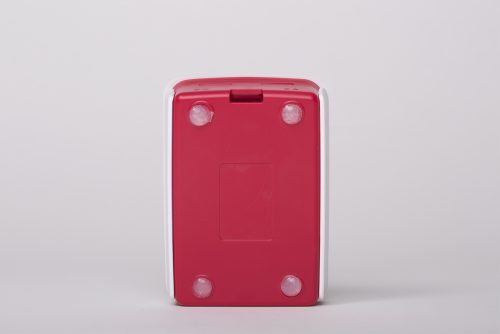 The cloners are using a cheaper, translucent non-slip foot on the fake case, and the feet don't fit well in the lugs which house them. Again, you can see that the general fit is quite bad.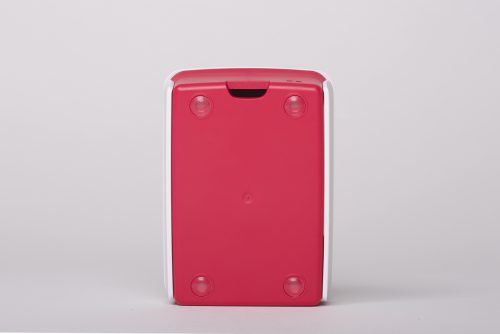 Real case. Near-transparent non-slip feet, centred in their housing, and with no shreds of escaping glue. There's no rectangular tooling marks on the bottom. The SD card slot is a different shape.
Please let us know if you find any of these fake cases in the wild. (Some resellers will be carrying fake cases but advertising them with pictures of the real thing, so check your case when it's in your hands.) And be extra-vigilant, if you're buying somewhere like eBay, to make sure that you're purchasing the real thing. We also make a black and grey version of the case, although the pink and white is much more popular. We haven't seen these cloned yet, but if you spot one we'd like to know about it, as we can then discuss them with the resellers. It's more than possible that retailers won't realise they're buying fakes, but it damages our reputation when something shonky comes on the market and it looks like we've made it. It damages the Raspberry Pi Foundation's pockets too, which means we can't do the important work in educat
To read more information, click here.
The Raspberry Pi is a low cost, credit-card sized computer that plugs into a computer monitor or TV, and uses a standard keyboard and mouse. It is a capable little device that enables people of all ages to explore computing, and to learn how to program in languages like Scratch and Python.