Do you have an innovative business idea? Want to pocket some extra cash?
---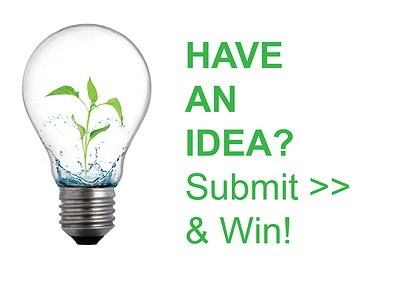 Join the Innovation Forum's Business Idea Competition.
Do you want to present your idea to UK's and Europe's leading investors and be fast-tracked for funding?
The Judges for the Dragons' Den style pitching are:
Dr Darrin Disley - CEO of Horizon Discovery
Dr David Cleevely - serial entrepreneur and Business Angel
Mary Anne Cordeiro – Director of Albion Ventures
Write an up to 1000 word summary of your idea by 15 March 2015 for a chance to present it to business angels and Europe's leading Venture Capital firms *.
The competition will be held as part of the Innovation Leaders Conference 2015.
Your summary must show market potential and outline the competitive advantages of your idea. You will need to clearly identify and quantify your market niche. Participants may enter as individuals or as teams. The overall theme of the competition is innovation; however all entries will be allocated into one of the three streams:
Life Science & Healthcare
Engineering
Clean Energy.
The streams include IT solutions for these areas.
The top 10 ideas will be presented during the Innovation Leaders Conference. There will be a Cash Prize (£1000+) for the winning team and the best ideas will be fast-tracked for investment.
​Registration for the Innovation Leaders Conference 2015 is NOT requried to participate in the Business Idea Competition.
Teams selected to pitch their ideas at the ILC2015 will receive complementary packages to attend the conference including one VIP pass per team (with access to VIP area and the Gala Dinner).
Please submit your idea to: businessidea@inno-forum.org
* All judges taking part in the evaluation process will be signing non disclosure agreements.
To read more information, click
here.
The Innovation Forum seeks to promote innovation by building bridges between academia, industry and government and linking innovative minds across disciplines. We are a multi-campus organisation active at the Universities of Cambridge and London.