Hewitsons grows Agriculture & Rural Property team
---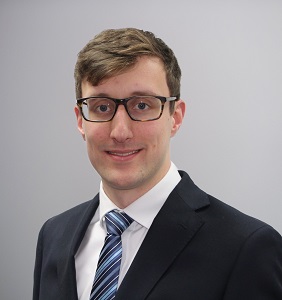 Law firm Hewitsons has further strengthened its distinguished Agriculture & Rural Property team with the appointment of Solicitor Alex Wensor.
From the firm's Cambridge office in Newmarket Road, Alex will act for a wide range of farming businesses, landed estates, individuals and charities on all aspects of their land ownership and farming business.
He said: "I am delighted to be joining Hewitsons' Agriculture & Rural Property team, which has an outstanding reputation and track record. I'm excited to be working with such talented individuals and look forward to meeting new clients."
Agriculture & Estates is one of 10 practice areas for which Hewitsons was named a 'top-tier' firm in the prestigious 2019 Legal 500 guide, which ranks law firms and solicitors based on the results of extensive research, including client feedback interviews. The guide also named Cambridge-based Hewitsons Partner Denise Wilkinson, with whom Alex will be working, a 'leading individual' in this area of law.
Alex's appointment is the latest in a series of recent additions to Hewitsons' Agriculture & Rural Property team. Most recently, Abbie Wiseman joined as a Solicitor at the firm's Cambridge office in February.
Such appointments form part of an ongoing expansion at Hewitsons, covering many of the firm's specialist teams and all four of its offices, in Cambridge, London, Milton Keynes and Northampton. During the past 12 months in particular, the firm has invested more heavily than ever in top legal talent, as well as everything from IT systems to infrastructure, following record revenue and profits.
Partner Denise Wilkinson said: "Throughout 2019, we are continuing our programme of firmwide expansion and investment. As part of this, I am pleased to welcome Alex to our Agriculture & Rural Property team. With his knowledge and enthusiasm, he is sure to make a valuable addition."
For more information, visit www.hewitsons.com
We pride ourselves on delivering an outstanding service to a wide range of individuals, businesses and institutions including charities, educational and sports bodies. The firm's size and breadth of specialisms means each client receives the focus it requires.
We operate UK wide and have worldwide reach via our network of independent law firms, LawExchange International.