Internet of Things: opportunity or threat?
---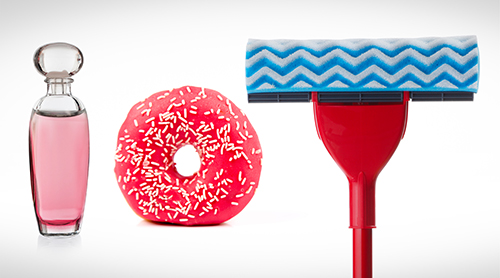 Why it's time for FMCG companies to step up to the challenge of the 'Internet of Things'...
The 'Internet of Things' (IoT) is disrupting the business landscape and fast-moving consumer goods (FMCG) companies can no longer afford to sit back and wait, according to a new report. It says connected services are becoming a fundamental part of how they need to operate in the future if they are to survive.
The report summarises the findings of a workshop held earlier this year by product design and development firm Cambridge Consultants. The workshop discussed how IoT technology is changing established business models – representing both a threat and an opportunity for the FMCG sector. Delegates included senior executives from a range of food & beverage, personal care and homecare brands.
"The IoT promises to drive tremendous innovation and economic growth – but it won't be a case of just delivering billions of connected things," said workshop leader Sajith Wimalaratne from Cambridge Consultants. "It will be about how the IoT transforms organisations to provide service offerings, and the amazing array of new innovations, experiences and benefits that will result.
"The IoT is relatively new territory for the FMCG sector and the pace of innovation is much faster than traditional product development and life cycles. Currently most FMCG organisations are not structured in a way that allows them to be as agile and fast thinking as is needed in this digital environment. But implementing IoT applications is no longer a 'nice to have' but a 'must have' and it is vital for the sector to remain competitive and to keep up with the ever-evolving needs of the consumer.
"So far there have been limited applications around the IoT from the FMCG sector. However, within the last year, more and more senior managers in FMCG companies have been driving initiatives forward and creating IoT targets for their teams. But although they understand the big picture, many are struggling to identify the 'killer' consumer need."
The report quotes successful IoT examples ranging from early-stage companies such as Uber and Deliveroo – which use technology to challenge staffing conventions and make services more convenient for consumers – to blue-chip organisations such as GE, which has added sensing and connectivity to its jet engines to improve efficiency, reduce downtime and sell thrust rather than engines to its customers. FMCG experiments highlighted include Amazon Dash, which aims to change the way consumers purchase products and engage with brands.
The report also looks at how customer loyalty is shifting away from products and towards services – as can be seen in the way music and videos are 'consumed', the success of services such as Facebook and the automated delivery of produce from Hello Fresh. "It often feels like most of us are surgically attached to our smartphones," said Wimalaratne. "But it's not the physical device itself that we care about – it's the services it gives us access to. Consumers are looking beyond the product and more to the result and the experience it brings."
The IoT is already beginning to change how customers shop – and how consumers and FMCG companies do business, according to the report. Traditionally, once a customer bought a product from a supermarket, for example, brands had no way of tracking what happened next. The IoT offers the chance to discover how things like personal care products are actually used, gaining real-time consumer insight – with the customer receiving skincare recommendations in return – or the chance to communicate the story behind a supermarket's 'handmade' Indian ready meal.
"There are plenty of opportunities – not least to connect more directly with customers to say more about a brand and learn more about the consumer," said workshop delegate Heiner Gers-Barlag, group manager at Beiersdorf. "The IoT is inherently more complex than traditional product offerings. But although there are challenges to overcome, there are also opportunities to make money in different ways by moving to service business models and getting revenue from the data you collect."
The report concludes that, to make the most of IoT technologies, FMCG organisations need to embrace a more agile approach to development, driven by vision from senior management and investment to do it justice. "Whilst it is very different from business as usual, there are many ways that FMCG companies can start investigating, experimenting and deploying IoT services," said Wimalaratne.
To request a copy of the workshop report – The 'Internet of Things': an opportunity or threat to sustainable value for the FMCG sector? – visit: www.cambridgeconsultants.com/2016-IoT-report
_____________________________________________
For over 50 years, Cambridge Consultants has led the way in innovative product development. We are the development partner of choice to many of the world's leading blue chips, as well as the virtual development team for ambitious start-up companies.