Amy Weatherup is a serial entrepreneur who has held senior sales, marketing and business development roles in start-ups and multinational companies and now focuses on turning university research into practice.
She was co-founder and marketing director of STNC Ltd., a venture-backed start-up that was the first company in the world to put web browsers onto mobile phones and was acquired by Microsoft in 1999. More recently, she has focused on the commercialisation of university inventions and on helping the next generation of entrepreneurs develop the appropriate skills. She founded and runs the Cambridge University i-Teams programme, where multi-disciplinary teams of students work to assess the best route to market for new university inventions, resulting in over 90 technology and life sciences start-ups so far.
Amy continues to work with technology start-ups as a Non-Executive Director at Audio Analytic Ltd., which brings a sense of hearing to a wide range of electronic products, and as a regular advisor to Martlet Capital, DeepTech Labs and TechNation.
Amy said: ""As a school governor for the past decade, I am focused on ensuring that all children, whatever their backgrounds, have multiple opportunities to learn and gain new skills. The mission and vision of Cambridge Science Centre is to make STEM exciting and accessible to every child, and I am thrilled to have the opportunity to be part of their next stage of growth."
James is a Senior Associate, Private Client Advisory Team at Birketts. Birketts is a full-service, top 100 UK law firm, based in Cambridge. James has extensive experience in wills, trusts, tax, and probate. His clients include academics, business owners, high net worth individuals and other professionals. He has been a committee member of the Cambridge Law Society and the Cambridge branch of STEP (Society of Trust and Estate Practitioners). He has also been an enthusiastic volunteer to several organisations and museums.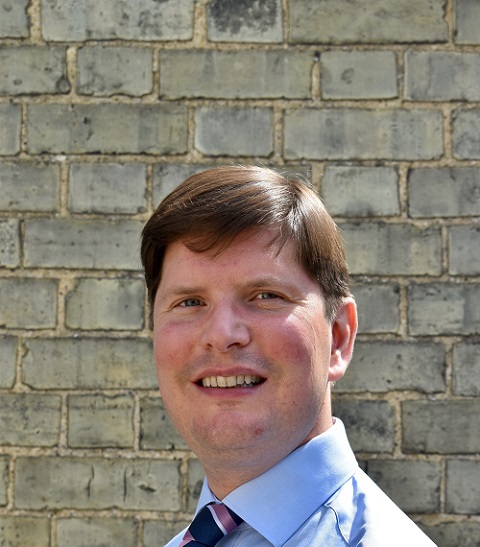 James said: "Given my lifelong love of learning, my enjoyment of museums, and my passion for inspiring others, I look forward to working alongside my co-trustees at Cambridge Science Centre to encourage a love of STEM subjects amongst school children."
Dr David Cleevely, Cambridge Science Centre, said: "I am very pleased to welcome Amy and James to our Board. They bring the skills and expertise we need to achieve our ambitious strategy and objective to break down barriers to science, technology, engineering and maths (STEM) and show future generations that no matter what their socioeconomic background, gender or ethnicity, STEM is exciting, inclusive and is 'for them.' 
Both will significantly impact and help us continue to improve and grow our services to the public, schools, and our local communities."