Senior Associate joins Hewitsons' Residential Property team
---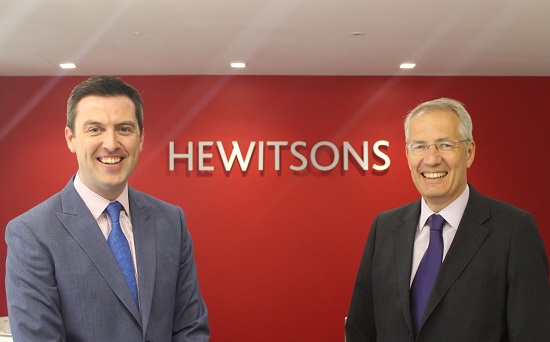 Law firm Hewitsons has further strengthened its Residential Property team with the appointment of Senior Associate Simon Cooper.
Simon has joined the firm's Cambridge office in Newmarket Road, bringing with him a wealth of experience in both the law and practice of residential property transactions.

Having come from Cambridge firm Barr Ellison, where he was a Partner, Simon is a well-known and connected figure within the city's residential property market. As well as working with Hewitsons' existing clients to provide a full range of residential property law services, he will be seeking to increase the firm's footprint by attracting new business.

He said: "I am very much looking forward to joining Hewitsons at a time when the firm is going from strength to strength. I cannot wait to start working with the excellent lawyers already within the Residential Property team in Cambridge and to play my part in enhancing the firm's already formidable reputation in this field."

Simon's appointment forms part of an ongoing expansion at Hewitsons, covering all four of the firm's offices – in Cambridge, London, Milton Keynes and Northampton – and many of its specialist teams.

Over the past two years, the firm has invested more heavily than ever in top legal talent, as well as everything from IT systems to infrastructure, following record revenue and profits.

This growth – coupled with other successes, such as high-profile contract wins and prestigious accolades – was reflected the 2019 Legal 500 guide, which ranked Hewitsons as 'Tier 1' firm in 10 practice areas.

Managing Partner Colin Jones said: "We're delighted to be welcoming Simon to Hewitsons' Residential Property team as we continue to expand. With his excellent track record and reputation in Cambridge, he is sure to be a valuable asset."

For more information, visit www.hewitsons.com
Image: Simon (left) and Partner Tim Middleton (right), who leads Hewitsons' firmwide Residential Property team.
We pride ourselves on delivering an outstanding service to a wide range of individuals, businesses and institutions including charities, educational and sports bodies. The firm's size and breadth of specialisms means each client receives the focus it requires.
We operate UK wide and have worldwide reach via our network of independent law firms, LawExchange International.