The secrets of using big data insights successfully
---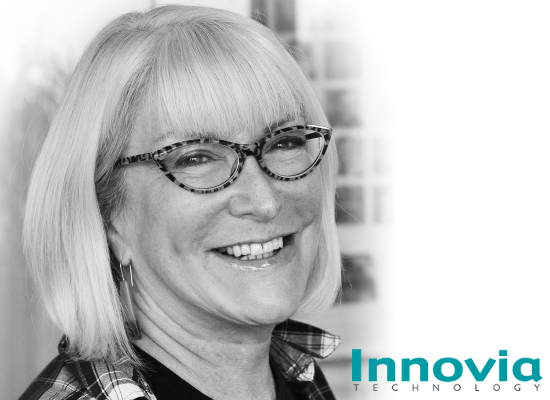 Innovia launches Ambient Intelligence Canvas to help brands capture a 'big picture' view of their data assets.
As the Internet of Things (IoT) – in which everything from shoes to reservoirs are able to report their status and respond to network information – becomes ubiquitous, we are set to see the biggest disruption to business models since the introduction of the internet, predict analysts at Innovia Technology.
The breakthrough innovation company has analysed the strategies of companies that use 'ambient intelligence' successfully and revealed how brands that use their data assets effectively are in a much better position to respond to the impact of IoT.
Innovia has created an 'Ambient Intelligence Canvas', a framework for assessing the value chain; this can be used to define complementary value propositions for the consumer and the organisation.
Rich Bown, a consultant at Innovia, explains that to help clients respond to future challenges Innovia generates alternative scenarios showing the drivers for change and the strategies of companies that are embracing the opportunities.
He says: "We have already seen the success of new services based on location-based information such as Parking Spotter, and those which are able to use multiple data sources to assess financial risk such as Zest Financial. As more sources of information become available through IoT this will create the opportunity for innovative brands to capture new markets."
Innovia Technology has envisaged the role of IoT in the Smart City of 2025 – where the use of resources is closely optimised to enable a low-carbon world.
One scenario is of a 'collaborative economy', where demand for instant Internet access has led to universal communications coverage with close interconnection between facilities, people and equipment. It features intelligent networks that reconfigure dynamically to manage the changing needs of the city from short-term traffic re-routing to long-term urban planning.
Innovia concludes that this connected world will require different models of service delivery.
Innovia consultant Dr Helena Rubinstein (pictured) says that companies need to take a big picture view of the situation: "Ambient intelligence is the benefit that organisations gain when they are able to process data from a multitude of sources effectively.
"The practicalities of managing the value chain – collect, prepare, use – may feel overwhelming, but the Ambient Intelligence Canvas provides a structured approach for deciding what needs to be done, how and by whom."
To develop the canvas, Innovia has used insights gained from studying companies that have been successful and unsuccessful in using big data.
A key feature of successful application is acknowledgement that the data donor is frequently the end user; insights from the data are used to provide a customised service that provides a relevant reward for sharing accurate data.
Additionally, focus should be on solving a real problem using inferences gained from a fusion of different data sources.
The investigation showed that value is gained not from an immediate cash return, but through building networks and deeper loyalty, so trust and transparency are vital.
Bown concludes: "Successful organisations are those that are prepared to share data with partners; it is this collaborative economy that underpins the new business models pioneered by companies such as Uber, Zipcar and AirBnB, and provides a taste of the tapestry of new services that will make up tomorrow's Smart Cities."
Innovia Technology will be launching the Ambient Intelligence Canvas at a breakfast meeting today (26th April 2016) hosted by Edelman at their offices in London.
More information can be found at this link.
Innovia's five key insights into successful use of ambient intelligence
The user and organisational needs are aligned – use of the data provides a new service that enhances the user experience of the brand
Focused on a real problem – starting with a clearly defined problem ensures buy-in from the key stakeholders
The data donor is often the user – insights from the data are used to provide a customised service
Value is greater than cash – the value may be intangible and gives benefit across a range of stakeholders
Be prepared to collaborate and share own data – it is necessary to think beyond the conventional company framework to gain usable insights.
Smart City of 2025 – a collaborative economy
In one 2025 scenario, the world will be watched by solar-powered satellites and a wealth of sensors that feed back information. Lights will be turned on only when needed, and heat will pumped to houses when the temperatures fall. To enable urban farming, grey water is to be used for irrigation and fertiliser delivered in micro-doses based on direct measurement of the health of the crop. Body sensors will be used for e-health. Transport and logistics will be revolutionised, with home deliveries shared between companies who plan to be in the area, and space on vehicles will be auctioned. In this collaborative economy, it will be simple and economic to share resources, from seats in cars to laundry facilities.
____________________________________________
Making Breakthrough Innovation Happen