US2U Consulting adds to the ranks with summer intern
---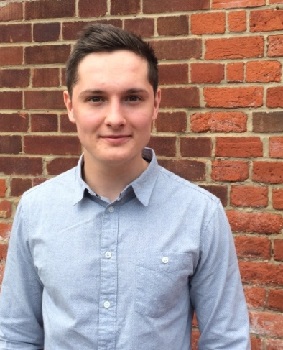 US2U Consulting has added Lee Casey to its team. He joins the company as a paid Summer Intern.
Add This Share Buttons
Having completed the second year of his degree in BSc Psychology at the University of East Anglia, Lee brings knowledge of a diverse range of psychological constructs and research methods to the company and is keen to relate his skillset to experiences and activities in the consulting world.
"It is great to have the opportunity to work with US2U Consulting and gain valuable professional experience while applying the learning from my degree in a dynamic, real-world environment. I look forward to returning to the UEA a more rounded individual, which should help with my longer term employability prospects," commented Lee.
This positive news follows US2U Consulting being awarded the New Anglia Local Enterprise Partnership Youth Pledge Marque for the company's commitment across Norfolk and Suffolk to helping ensure young people have access to support and opportunities to enter employment, training and education.
"We are proud to have been awarded this Marque in recognition of the various work experience opportunities and advice we offer to our future workforce across the region," said Rachel Blackburn.
View the rest of the team by visiting Our People.
_____________________________
To read more information, click
here.
US2U Consulting is a forward thinking Management Consultancy offering key solutions which make for better business practice and management in any organisation. Our successful growth has been built on the ability of our Consultants to achieve results, and the reputation this has created with our clients.