The latest edition of Catalyst, Cambridge Science Park's newsletter, is available
---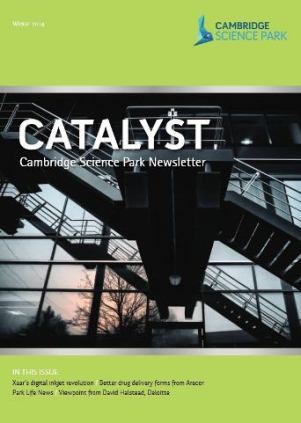 Established by Trinity College in 1970, Cambridge Science Park is the UK's oldest and most prestigious science park.
Catalyst, the magazine for the Science Park, is now available and features articles on Xaar's digital inkjet revolution; better drug delivery forms from Arecor and a Viewpoint article from David Halstead at Deloitte. It can be downloaded here.
___________________________________________
To read more information, click
here.
Cambridge Science Park was established in 1970 by Trinity College, Cambridge and is Europe's longest-serving and largest centre for commercial research and development.