Johnson Matthey acquires battery materials assets from A123
---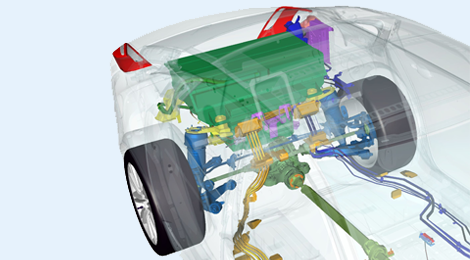 Johnson Matthey recently completed its acquisition of A123's cathode materials manufacturing facility, which produces lithium iron phosphate cathode materials.
The acquisition strengthens Johnson Matthey's position in the battery technologies sector.
The plant, in Changzhou, China produces lithium iron phosphate (LFP), the cathode material that A123 has historically used across its product portfolio and the companies have entered into a long term supply agreement where Johnson Matthey will supply all of A123's LFP requirements.
A123 retained ownership of its intellectual property in battery materials and Johnson Matthey will produce A123's Nanophosphate formulation of LFP exclusively for A123. Johnson Matthey will work with A123 and with other customers in the lithium ion cell industry to develop and commercialise a range of advanced battery materials.
"This deal is good for both companies as A123 seeks to rationalise its supply chain while Johnson Matthey can leverage its substantial experience in the manufacturing of specialised materials." said Jason Forcier, CEO of A123 Systems. "We look forward to a long and prosperous relationship with the Johnson Matthey team."
The deal will support Johnson Matthey's product development programmes to provide next generation battery materials
The deal has strengthened Johnson Matthey's position in the battery technologies sector through the production and commercialisation of advanced battery materials. It will also support Johnson Matthey's product development programmes, working with A123 and other materials customers to provide the next generations of materials.
The Changzhou facility provides a world class facility and an experienced manufacturing team in support of this programme.
Johnson Matthey Battery Systems will maintain its position as a cell-independent system designer, selecting the most appropriate cell chemistry to meet the needs of each application. The LFP manufacturing assets of A123 together with Johnson Matthey's materials expertise and experience in battery system development provide a powerful combination of applications engineering, materials science and electrochemistry.
Commenting on the transaction, Robert MacLeod, Chief Executive of Johnson Matthey said: "This acquisition marks a further step in the development of Johnson Matthey's battery technologies business. It will strongly complement our battery systems expertise and battery materials research programmes to provide a stronger platform for the development of next generation higher performance products that can meet the challenging energy storage requirements of batteries for the automotive sector."
Image: Schematic of a Johnson Matthey Battery Systems designed PHEV battery in a Jaguar XJ-e development vehicle, utilising A123 Systems cells and modules
__________________________________________________
To read more information, click
here.
Johnson Matthey is a leader in sustainable technologies. Many of the group's products enhance the quality of life of millions through their beneficial impact on the environment, human health and wellbeing