Deloitte makes predictions for UK real estate in 2015
---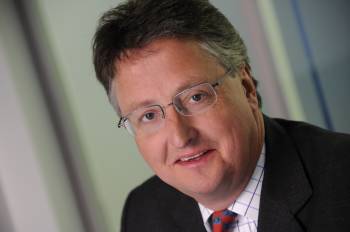 Following a phenomenal 2014 in UK real estate, 2015 is expected to be another strong year, predicts Deloitte Real Estate.
"2014 was an outstanding year for the UK property market with investment reaching a level not seen since before the downturn and returns at 20 year highs", says Richard Crane, partner at Deloitte in Cambridge. "The consensus envisages a moderation in performance in 2015, but our view is that this cycle has further to run.  We are confident the UK economy will show reasonable growth, even if the pace will be more measured than last year.  This will provide a solid foundation for another year of robust property market performance, with rental growth and further yield compression driving returns.
"We expect to see continued demand from a wide range of investor groups. With competition for stock remaining fierce we will be on the lookout for further real estate M&A activity, as investors seek ways to deploy capital more quickly and efficiently. We also highlight the strength of demand from ultra-high net-worth individuals. Already accounting for nearly 20% of overseas investment, we foresee them taking an even greater share of the UK property market in 2015."
The report forecasts that serviced offices will continue to gain in popularity as London and regional cities see not only small businesses but larger corporates choosing flexible space. The report warns of rising construction costs, with contractors and developers having to consider simplifying projects, increasing use of prefabrication technologies and looking overseas for cheaper manufacturing solutions.
A prediction for retail is the growing importance of convenience to the consumer. Deloitte has identified a trend for vacant high street shops being re-let to supermarkets and convenience stores. Crane continues: "With consumers increasingly making small, frequent shopping trips, the demand for convenience space is set to accelerate and intensify during 2015, as supermarket operators seek to compete in this market. Locations that form part of people's daily transport routes such as local high streets, stations, or other major transport hubs will be key."
Crane concludes: "2015 looks set to be another dynamic year.  Success will be measured by the ability to navigate through the fast changing world in which we now find ourselves."
______________________________________________________________
The Deloitte Cambridge office comprises 8 Partners and over 250 staff who deliver a full range of professional services to the East Anglian region. As well as focussing on the life sciences and technology sectors for which the region has become so renowned, the office has long standing specialisms in other sectors including the professions, consumer business, food and agribusiness.