CID in total control
---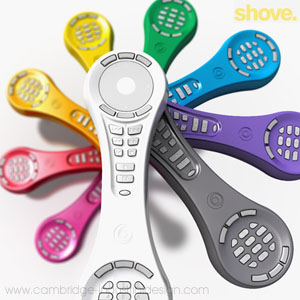 Cambridge Industrial Design have been working with a Californian company on an exciting new remote control.
Media Technology Systems' learning remote allows the user to control various pieces of presentation equipment (projectors, TVs, music etc.). The design adopts the familiar touch click wheel seen in digital music players for menu selection along with the usual media controls - all designed to give total control whatever form your presentation takes.
Cambridge Industrial Design is an highly experienced, cost-effective product design studio. Working in the UK and internationally with companies to help create innovative products.
www.cambridge-industrialdesign.com
Tel: 01223 872012
Cambridge Industrial Design helps companies across the world to create innovative and effective products.
Cambridge Industrial Design Ltd