Marshall Aerospace and Defence Group awarded Boeing Performance Excellence Award
---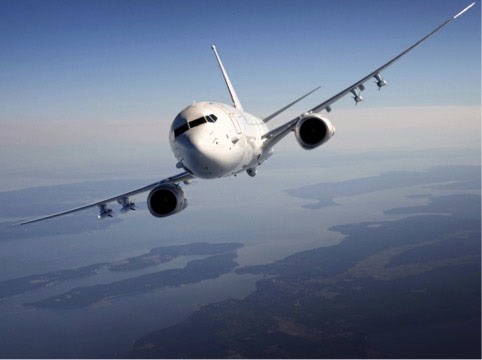 Marshall Aerospace and Defence Group today announced that it has received a 2016 Boeing Performance Excellence Award.
Add This Share Buttons
Marshall designs and manufactures the auxiliary fuel tank system for the P-8 maritime patrol aircraft, which is a military derivative of the Boeing 737-800 platform and to date has delivered more than 500 tank sets to support the Boeing P-8 programme. The Performance Excellence Awards recognise suppliers who have achieved superior performance for each month of the 12-month performance period, from October 2015 to September 2016. Marshall was one of more than 480 suppliers that were recognised with this award.
Alistair McPhee, CEO of Marshall Aerospace and Defence Group, comments: "Through close collaboration and a relentless commitment to first-time quality, on-time delivery and affordability, we have been able to deliver on our promises, which is at the heart of our business.  I am incredibly proud of this achievement and it is testament to the hard work, focus and professionalism of the team."
In 2014, Marshall was presented with a Boeing Supplier of the Year award for its performance on the same programme.
Image credit: Boeing
Marshall Aerospace and Defence Group (www.marshalladg.com) is a leading independent aerospace and defence company, specialising in the conversion, modification, maintenance and support of military and commercial aircraft, the design and manufacture of special mission vehicles and shelters for the armed forces and humanitarian aid organisations, and the provision of personnel and training into advanced engineering sectors.
The company has more than 80 years' experience in aviation and a full-spectrum engineering capability that includes project/product conception, design, manufacture, test, certification, integration/embodiment, in-service support and legacy platform/system sustainment. These capabilities have been exported to more than 30 countries and the company is working with 12 of the world's air forces in relation to the C-130 platform.
Marshall Aerospace and Defence Group is headquartered in Cambridge, where it employs more than 2,000 highly trained personnel on its 800 acre site, which includes 1.2 million ft2 of hangar space plus the company-owned Cambridge Airport. The company also has other sites in the UK and offices in Australia, UAE, Canada and The Netherlands.
Marshall Aerospace and Defence Group is part of the Marshall Group, which employs more than 6,500 worldwide and which has a turnover of £2.7 billion and is the 19th largest privately owned business in the UK.
______________________________________________________
Founded in 1909, the Marshall Group has a turnover of £2.5bn and over 5,700 employees. Headquartered on a 900-acre site in Cambridge, Marshall has three principal arms to the business: Aerospace and Defence; Property; and Ventures.