Studio 24 apprentice shortlisted for the DevelopHer Awards 2018
---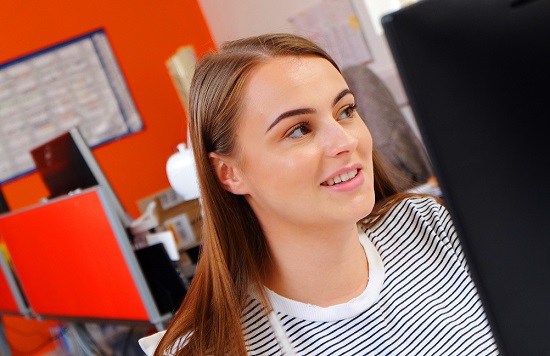 Studio 24's apprentice Eva Westley has been shortlisted for the DevelopHer Awards.
The DevelopHer Awards recognise the efforts of women who work in technology from developers & designers to project managers.
The awards were inspired by the team at Norwich based SyncDevelopHER to raise the profile of women in technology in East Anglia. The aim is to create role models and inspire the next generation to become developers, technicians, project managers, testers and digital experts. 
Studio 24 says: "We are all delighted for Eva as this category is recognition that you don't need to be a graduate to be successful in the tech world. It is our hope that in the future lots of young women and men will be inspired to follow a different path than that of traditional university education.
"The DevelopHer apprentice category is based on the skills and value the apprentice has added to the business, as well as examples where the apprentice has gone above and beyond what is expected of them.
"Eva has already won the award for Cambridge Regional College's apprentice of the year. We'll have to get her a trophy cabinet soon! The DevelopHer Awards ceremony takes place at the OPEN venue in Norwich on Wednesday 28th November."
We help clients make sense of their digital strategy. We craft beautiful, human-centered websites and we develop clever web apps with open source technology.