UNEP-WCMC celebrates 40 years of impact
---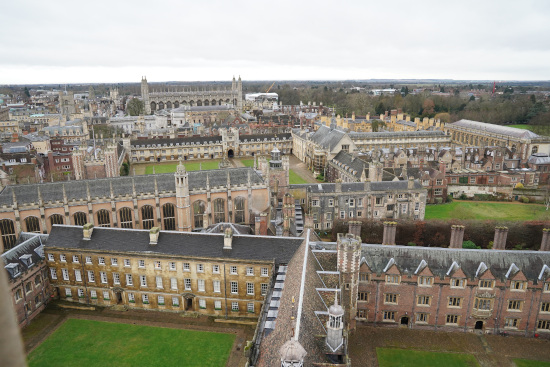 2019 is the 40th anniversary of the UN Environment World Conservation Monitoring Centre (UNEP-WCMC).
To celebrate, UNEP-WCMC will be bringing together key players from the worlds of policy, the private sector and conservation in a series of events during the year to further instil biodiversity at the heart of decision-making.
The year kicked off at the UN Environment headquarters in Nairobi, from 11-15 February with a showcasing of UNEP-WCMC's work across UN Environment Headquarters. UNEP-WCMC hosted discussions on mainstreaming biodiversity into decision-making, developing the post-2020 agenda for biodiversity, and enhancing working relationships with the private sector.
Tim Johnson, CEO of WCMC, said: "This anniversary gives us an opportunity to focus on what's helped UNEP-WCMC to thrive for the past 40 years, and a lot of that is down to our collaborators, partners, donors and of course our own team.
"As the global community starts to come together once more to determine new biodiversity goals, it is more critical than ever to strengthen our partnerships, and identify how together we can harness our knowledge and experience to confront the challenges faced by our world's biodiversity."
Neville Ash, Director of UNEP-WCMC, added: "The world is coming together over the next year to determine new commitments for biodiversity and a new relationship between people and nature. Underpinning these discussions is the continued need for curated, quality-assured data and insight about our natural world. UNEP-WCMC has been doing this for 40 years, convening the global biodiversity community to understand the status and trends in biodiversity, to understand what needs to be done and build capacity around the world to ensure a healthy relationship between people and planet.
WCMC is a UK charity, based in Cambridge, which supports the United Nations Environment Programme. We work in collaboration with UNEP, under the banner of UNEP-WCMC. Our mission is to evaluate and highlight the many values of biodiversity and put authoritative biodiversity knowledge at the centre of decision-making.