Adriana Talaba joins Salus Wellness
---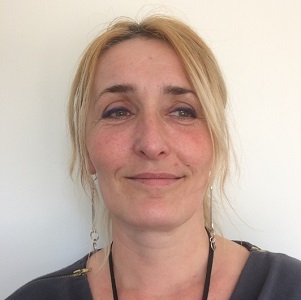 Adriana Talaba, a hypnotherapist and trainee psychotherapist working with adults, has joined Salus Wellness.
She uses an integrative hypno-psychotherapy approach and she has been practising since 2016.
She provides hypnotherapy and specialises in the treatment of Panic Disorders, Irritable Bowels Syndrome (IBS), Hypno-Gastric Band and Inner Child Short Form Trauma Resolution.
She can support clients who are experiencing anxiety, public speaking and exam nerves, fear of flying, stress, phobias, habit breaking, weight management, self-esteem and self-confidence issues.
Adriana works with clients who need to overcome shame, self-blame and guilt.
The number and duration of sessions will vary; every client will have a treatment plan following an initial consultation.
Adriana has a previous nursing career and extensive experience as a social worker within a health, mental health and social care professional framework.
Adriana trained with Chrysalis Courses, fully accredited and recognised by appropriate professional bodies.
AIM Awards Level 3 Certificate in Hypnotherapy & Counselling Skills (QCF) 2016
AIM Awards Level 4 Diploma in Counselling Skills and Theory (QCF) 2017
Currently training towards:
AIM Awards Level 4 Diploma in Therapeutic Counselling (QCF)
Advanced Psychotherapeutic counselling
Professional bodies registrations:
National Hypnotherapy Society – professional member
National Counselling Society – student member
Health and Care Professions Council -professional member
British Association of Social Workers -professional member
What is hypno-psychotherapy?
Hypno-psychotherapy is an integrative approach, where hypnosis is used alongside another branch of psychotherapy.
The use of psychotherapy can help with deeper problems that may not be addressed with hypnotherapy alone.  As well as helping with a range of psychological concerns (trauma, abuse) hypno-psychotherapy can also help to manage unwanted habits.
There are a variety of applications within hypno-psychotherapy and the strategies will differ, depending on the professional and the client`s circumstances.
Salus Wellness is a warm and welcoming private health centre located in the heart of Cambridge, near the Cambridge train station.