Birketts advises on the sale of Delta-Simons to Lucion Services
---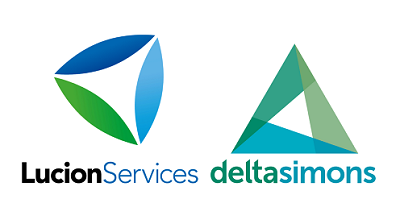 Birketts has advised the shareholders of environmental consultants Delta-Simons Environmental Consultants Ltd on its sale to Lucion Services.
With almost 30 years' experience in the environmental planning industry, Delta-Simons works with commercial businesses, residential developers, industrial manufacturers, fund managers and public sector organisations, providing them with crucial environmental due diligence, ecological and sustainability information for a wide range of projects. It is also a founding member of the Inogen Alliance, an international network of environmental consultants, allowing them to call upon the support of more than 6,000 industry specialists for their clients.
Ed Savory, Partner in Birketts' Corporate Team, led the team advising the shareholders of Delta-Simons, with support from William Kemp, Macauley Alsford, Sam Varney and Isabella Murray (Corporate), John Kahn (Corporate Tax), Laura Brown (Employment), Lisa Hayward and Kirsty Scripps (Employees Incentives), Matt Grindley, Talia Jacobs and Emily Broadrick (Real Estate).
The sale of the entire issued share capital to Lucion Services sees Delta-Simons join one of the market leaders in the risk management industry. Lucion Services, which is owned by Palatine Private Equity, specialises in accredited and certified hazardous material inspection, testing and consultancy, delivering trusted risk management services to clients around the world.
Speaking after the sale, Ed Savory said: "Delta-Simons is a cracking business with a very capable leader in Alex Ferguson. I have no doubt the company's future is bright with the opportunity to develop synergies in partnership with Lucion Services. Our lawyers have the expertise and experience to handle corporate transactions such as this on a daily basis, no matter how complex the issues facing a business are – every client can rely on our straightforward advice, tailored to their specific needs. It was a pleasure to work alongside Barry Wingate and Andrew Nicolson at Gneiss Energy. I would also like to thank Stephen Roberts and Michael Rock at Gateley plc team acting for the buy-side with whom we worked collaboratively to resolve some complex issues."
Delta-Simons' Managing Director Alex Ferguson added: "Birketts was instrumental in the completion of this sale; being able to call upon specialist lawyers from across different teams meant every aspect of our business was looked after by experts in their field. I and the Delta-Simons team thank both Ed and his team for all their work and we are sure that this new partnership with Lucion Services will see both companies continue to grow at a rapid pace. It was a pleasure working with Birketts and with Gneiss who together with the Delta-Simons team created a collaborative, open and enjoyable working style."
Birketts is a top 100 UK law firm with offices in Cambridge, Chelmsford, Ipswich and Norwich. Our lawyers deliver a full range of expert legal advice on corporate and commercial, commercial property, dispute resolution and private client issues. Our clients trust us to achieve a solution that is right for them however difficult or challenging the circumstances.