Cambridge Network companies work together
---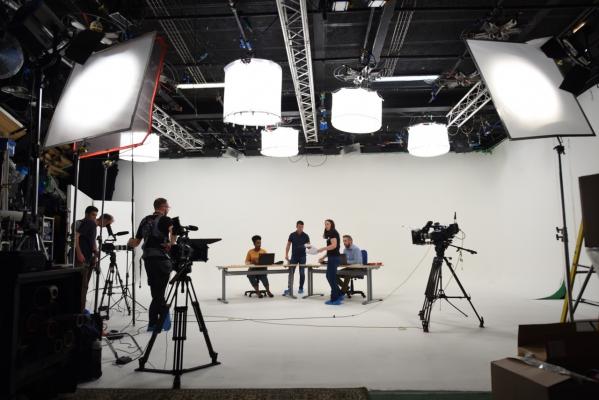 Scott Bradbury has teamed up once again with Cambridge Filmworks to shoot a series of online training videos.
Currently in production are eight new videos to add to the suite of online learning resources that Scott Bradbury already offer.
Managing Director, Catherine de Salvo, comments: "New topics we've chosen include; encouraging creativity within meetings, how your workspace affects performance alongside improving concentration and communication skills.  Working with fellow Cambridge Network company 'Cambridge Filmworks' is always inspiring, their approach to bringing our script to life on the small screen means we deliver our messages effectively and professionally. "
Scott Bradbury's video learning library, WATCH & GO® makes it quick and easy for your people to see how to perform better at work. Whether it's managing others, communicating with colleagues or dealing with 'tricky' situations, your people simply watch – and go!   Streamed via your own branded WATCH & GO® platform direct to your learners or embedded in your own Learning Management System, the videos deliver perfectly timed practical performance support.
Founded in 2003, Scott Bradbury is a specialist publisher and training organisation, with a proven track record in face-to-face workshop delivery and 'WATCH & GO' video-based online learning services.