Histon Road reopens to traffic
---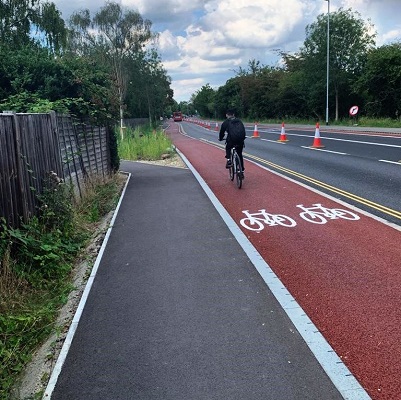 Histon Road in Cambridge will fully reopen to all traffic by 6pm this Thursday (30 September 2021).
This means that motor traffic will be able to use the inbound lane along the whole of Histon Road.
Stagecoach will notify customers about its plans to reintroduce bus services along the length of Histon Road in due course.
The remaining work to finish the project can be managed safely by the combination of temporary traffic lights and the final set of planned overnight closures.
Overnight closures between 8pm and 6am on the section between the Gilbert Road junction and the Kings Hedges Road junction will continue until 8 October.
Some temporary local traffic light will also be needed to finish the scheme.
A diversion route via the A14, Milton Road and Victoria Road will be in place for the final set of overnight closures.
For more information about the scheme visit www.greatercambridge.org.uk/histon-road
The Greater Cambridge Partnership is the local delivery body for a City Deal with central Government, bringing powers and investment, worth up to £1 billion over 15 years, to vital improvements in infrastructure, supporting and accelerating the creation of 44,000 new jobs, 33,500 new homes and 420 additional apprenticeships.
Greater Cambridge Partnership