Institute of Directors helps business leaders stay connected online during the Coronavirus pandemic
---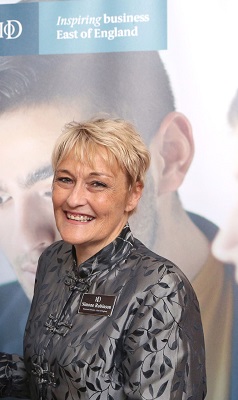 Virtual events launched by the Institute of Directors (IoD) East of England aim to keep people connected.
IoD East of England is hosting a series of virtual members' lunches and events aimed at keeping the IoD business community connected during the current Coronavirus pandemic.
The connected lunches, taking place virtually on Microsoft Teams, are for IoD East members and provide an opportunity for business leaders to chat with one another regarding issues that are currently affecting their businesses.
A series of webinar workshops and interactive advisory sessions are also planned, covering everything from economic updates to advice on navigating the coronavirus crisis, including expert advice on the psychological effects of working from home.
The sessions come as the UK Government announces further stringent measures to contain the spread of Coronavirus, including a direction for non-essential workers to work from home 'where possible'.
Commenting on the new events, Simone Robinson, Regional Director for the IoD in the East of England (pictured), said: "We are in the midst of the most challenging global crisis most of us have ever experienced.  The IoD is here to support members through the days, weeks and months ahead by responding to immediate need. People are concerned, scared and isolated and it is important that they have other like-minded business leaders to talk to and share experiences and advice.

"That is why we have created a series of workshops and virtual lunch sessions, as a forum for the region's IoD members to come together and support each other through these challenging times. We expect demand to be high, but we have measures in place to ensure each virtual session is intimate and connected; we will host as many sessions as required."
For more information and to book a free session online go to www.iod.com/eastevents
A membership organisation for Directors of organisations in Cambridgeshire. This is the local branch of the national IoD organisation.
Institute of Directors (Cambridgeshire)