Investing in the East Anglian market
---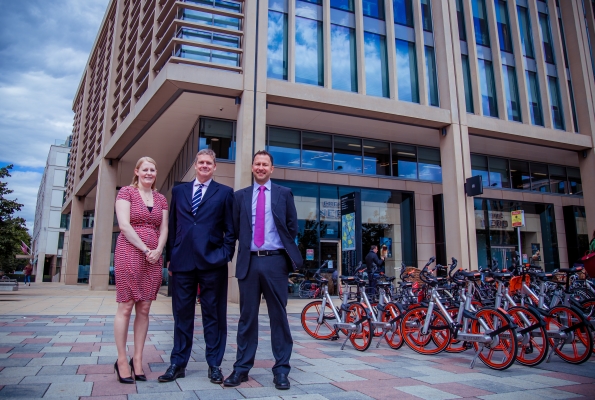 Deloitte has strengthened its Cambridge team with two new director promotions.
Sally Smith and David Bicker have been promoted to director and their appointments form part of the latest round of promotions in Cambridge, the South East and across the UK where there have been 78 new partners promoted.
Sally has worked in Deloitte Cambridge for over 10 years. In that time she has worked with a number of the region's largest listed clients with a focus on the technology sector and complex international group audits. As Deloitte continues to grow the audit and advisory Public business in Cambridge, Sally will add to the leadership team growing this practice.
David's expertise is real estate, serving a client base across East Anglia and the M11/A1 corridor.  His promotion to Director is vital to the strategic objectives in this exciting sector and in delivering growth.  In his new role David will build further eminence in the market, delivering the firm's broad audit and assurance capabilities to the sector, as well as engaging clients with the firm's Deloitte Real Estate practice.
Paul Schofield, Practice Senior Partner of the South East East, said: "It is always pleasing to recognise talent, hard work and dedication and I am delighted for Sally and David who are great assets to our Cambridge team."
Photo:  Sally Smith, Paul Schofield and David Bicker.
The Deloitte Cambridge office comprises 8 Partners and over 250 staff who deliver a full range of professional services to the East Anglian region. As well as focussing on the life sciences and technology sectors for which the region has become so renowned, the office has long standing specialisms in other sectors including the professions, consumer business, food and agribusiness.