Learn to film in unusual conditions
---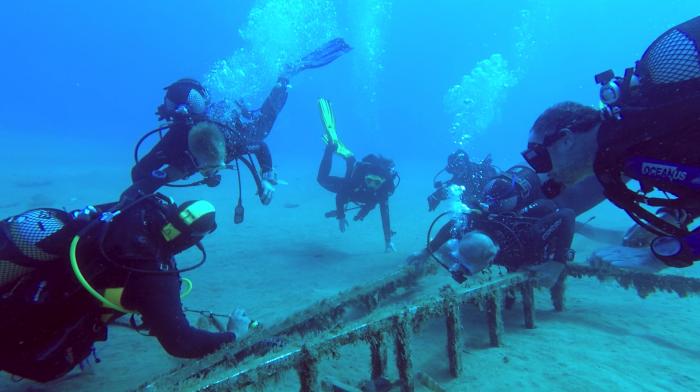 Underwater filming creates great shots, as Billy Pointon finds out at Cambridge TV Training.
Cambridge TV writes:
You can always learn something new. That's especially true in our creative industry!
So we persuaded Billy to learn to scuba dive at Bottisham Sports Centre with Newmarket Divers, so he could have an adventure and film underwater.
His shots of shipwrecks and sealife, clear waters and golden sand of Lanzarote are worth checking out!
His finished travel piece will hopefully inspire others to follow his lead and head abroad for an adventure on a budget. 
To read more information, click
here.
Local TV and video production company for Cambridge. Broadcasting on Freeview channel 7, Virgin Media and online. Partnered by Cambridge TV School which provides professional courses in all aspects of TV Production including film, editing, lighting, sound, studio management, presentation, self shooting and developing ideas for TV