Awards podcast spreads success and knowledge
---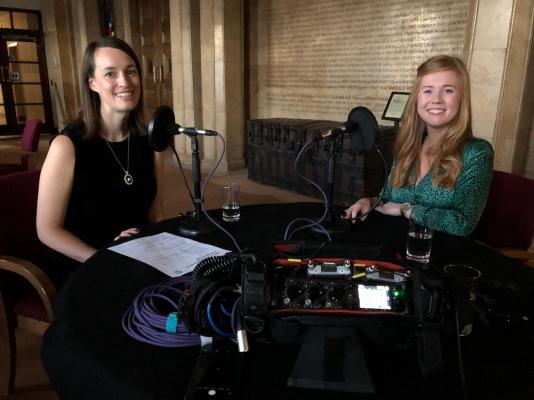 Learn about the success of PR campaigns through a highlights podcast recorded by Cambridge TV.
CIPR East Anglia members from the Anglia, Chiltern and Thames regions held their PRide awards at The Guildhall, Cambridge.
And there's an interesting podcast available which shares the highlights.
The podcast host is Lucy Wright, who won the region's Young Communicator of the Year category last year. She talks about how it felt to win for her work on a rail safety campaign, and how this win has helped to progress her career during the past year.
In the podcast Lucy speaks to –
Becky Hall, Chair of CIPR East Anglia committee, about the benefits of being a CIPR member, and the events and networking opportunities available for anyone who works in PR, communications and marketing;
Kerry Sheehan, the region's head judge, who shares her feedback and advice on how entries can improve, as well as her thoughts on the future of public relations including the potential impact of machine learning and automation;
Jennifer Sanchis, this year's Young Communicator of the Year, about her entry centred around PR research and measurement, educating clients on better measurement approaches, leading to better PR success.
Louise Hepburn, the PRide award coordinator for East Anglia, on organising an event for 130 people to celebrate the campaigns and work of the PR community in the region.
The podcast was recorded by Carl Homer of Cambridge TV.
Louise said: "It was such a pleasure to work with Cambridge TV on this podcast about the regional PRide Awards.  It has been very well received within the public relations community in East Anglia, and we hope it will inspire others to join us and get involved."
A list of award winners and their entries is available on the PRide Awards website here
To read more information, click
here.
Cambridge TV makes intelligent, impactful films for broadcast and the web.