Cambridge Regional College is commended for its innovative approach to education
---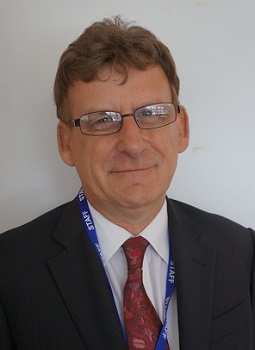 Cambridge Regional College has been commended in three categories in national awards which celebrate innovation and excellence in further education.
The college, which has two campuses at Cambridge and Huntingdon, is among the best in Britain, singled out for excellence by the Association of Colleges (AoC) Beacon Awards.
Mark Robertson, Principal of Cambridge Regional College (pictured), said: "We work very hard to ensure that our students have an outstanding experience of education and that they can develop the highly sought skills needed to be successful, in their future careers, so it is fantastic to be commended for our approach to learning, for providing real world skills and for providing outstanding student support.

"We pride ourselves on the range of opportunities that we offer for all of our students - whether they are full or part time, have just left school, have returned to education as a mature learner or are learning new skills on an apprenticeship programme. 

"Being recognised in the Beacon Awards is credit to the hard work and commitment of our staff across both campuses."
The Beacon Awards are into their 25th year and celebrate the best and most innovative practice in further education colleges in the UK.
The categories which CRC has been commended for are:
A spokesman for the AoC said: "This year's AoC Beacon Awards programme again provides assessors the opportunity to recommend those applications that should be commended for their practice in each of the award categories, having demonstrated a high level of innovation, impact and sustainability. Congratulations to the colleges that have met the AoC Beacon Standard." 
The awards commend colleges in eight different categories.
The overall grand winner will be named in a ceremony at the TES Awards next year.
Cambridge Regional College is one of the country's top 20 apprenticeship providers and a leading business and professional training provider, as well as one of the largest and most successful further education colleges in the UK. It has nearly 3,500 apprentices currently in training and works with 1,500 local, regional and national employers.
Cambridge Regional College