Time Management Training Course
This course is now part of our online training calendar - book below!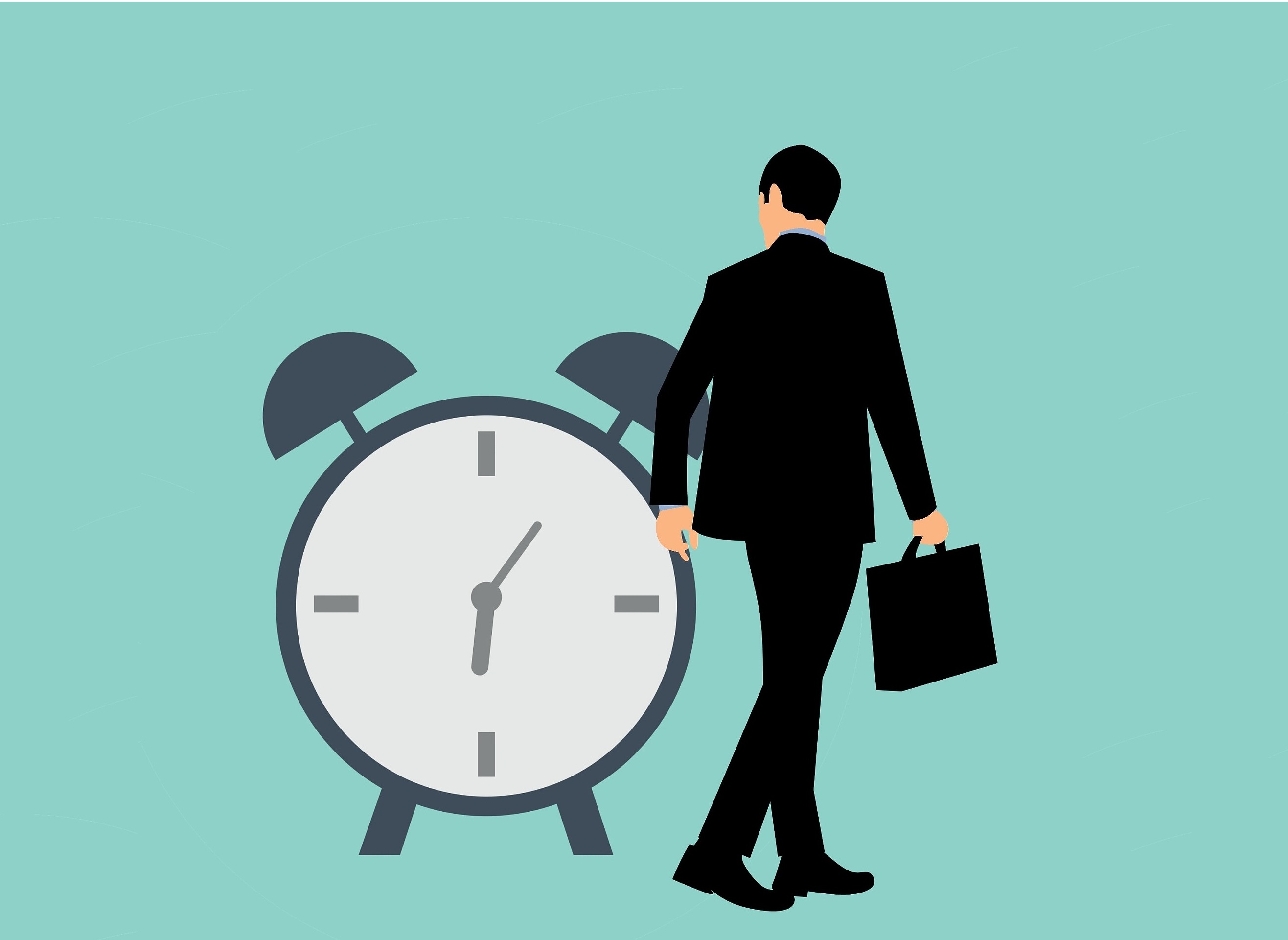 Time is one of the most important assets at work and everyone has a responsibility to ensure it is well managed.  This doesn't always mean being 'maxed' out – it's about getting balance into your life to ensure your priorities are taken care of.
This training course will help you develop a strategy for 'event control' and give you a range of tools and techniques to help you plan and organise yourself to be effective.
Outcomes
You will learn about:
Your own work style and how this helps and hinders your time management

How to establish and plan in your own priorities

How to plan work around your most productive times

How to deal with interruptions so they cause minimal impact

Avoid procrastination and 'swallow the frog'!

Setting goals with time lines and milestones

How to decide if a task is urgent, or important or both

How to make your outlook or diary work for you
Who should attend this training course?
Time management is a key competency for all people at work and this programme will benefit anyone who has any element of control and influence about when they do things.
I found this course very refreshing. When I set out to pursue this, I was expecting some diary management processes and tools which I thought would be good for the test team. In fact what we got was way better.

The training course revolves around understanding behaviours. This includes your own behaviour and interaction with other people's behaviours that can cause time management to be impacted by various types of distraction.

There was also a good section on understanding what the difference is between important and urgent and how to manage it.

The trainer created a good environment where everyone was able to contribute and learn.

I think anyone that regularly finds themselves under pressure with priority tasks, tight deadlines and works in an open plan office could benefit from this course.
Training Course content
- Current audit
Areas I'm good at/ not so good at?
The impact of personal work style
- Procrastination
Favourite areas?
'Swallow the frog' – do it now
- Planning & Prioritising
What prompts my choice?
Understanding my work categories
Analysing my time log (pre-work)
Creating opportunities for 'me time'
- Deadlines
Best practice to follow/ pitfalls to avoid
Keeping on track
Managing the flow of work  
- Outlook use
Daily planning
Schedule the balance  
- Interruptions
Saying no nicely
Limiting the damage
- Work area & communication tools
Desk and paperwork routines
Voice mail and telephone disciplines
Email and web control
Working from home
- Personal action plan
Review of your  action points to work on
Letters to self of actions to work on
Pre-work
Participants will be required to log their work activities for a typical day or two, prior to the programme starting.  This will be analysed during the event to help see what happens during a typical working day and where there's opportunity for improvement.
This training is delivered to individuals or provided for in house teams to your bespoke requirements.
---
Online Course Outline
There never seems enough time in the day; we can't create more of it, so we have to get better at using what we have. These workshops are designed to give you strategies to help combat the pressure, bad habits and people who "steal" away your precious time. We will also touch on the particular challenges of working from home.
The programme comprises of two virtual sessions (interactive, facilitator lead) combined with pre and post exercises/activities structured and designed to make this as real life and relevant as possible to each individual in order to bring about real, sustainable change.
Objectives
By the end of these sessions you will be able to:
Understand and work with your own behavioural preferences of how you manage your time

Establish and manage priorities, both professional and personal

Plan your time more effectively

Manage interruptions and beat procrastination

Set achievable goals

Work more effectively with others; when and how to delegate
Programme Structure
Session 1:

Understanding the challenges to effective Time Management: Personal and Professional 

Session 2:

Working more efficiently

Content:

What makes it hard? Examining the issues

My attitude: Am I working in the way that works best for me? 

Content:

Prioritisation

Managing interruptions

Avoiding procrastination

Maintaining a work life balance

The art of delegation

Pre/Post work:

Personal challenges to working from home

Driver questionnaire

Time log

Pre/Post work:

Personal Eisenhower Matrix

Ted Talk – gaining control

Intent – personal reflection, action planning
Online course details:
| | |
| --- | --- |
| Duration: 2 x 3 hour sessions + pre and post work | Credits: 1.9 |
| CPD Points: 6.5 | Member Cost: £290+VAT |
| Max. Delegates: 8 | Non-Member Cost: £435+VAT |
Face to face course details:
| | |
| --- | --- |
| Duration: 1 Day | Credits: 1.9 |
| CPD Points: 6.5 | Member Cost: £290+VAT |
| Max. Delegates: 12 | Non-Member Cost: £435+VAT |
Image 1 by mohamed_hassan on Pixabay.