Anthias Consulting continues to offer onsite training in the UK
---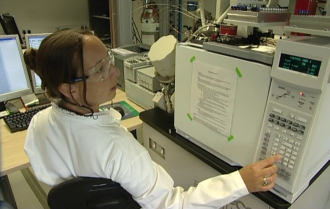 Did you know Anthias Consulting can provide any of its analytical training courses onsite, just for your company?
If you have more than a couple of members of staff requiring training, onsite training is an ideal option.
Onsite training can be hands-on practical training using your instruments, or universal theoretical training in a range of techniques.
The course content can be tailored to suit your needs or Anthias can create bespoke material just for you.
Throughout the pandemic Anthias consultants have been delivering training across the UK, with some great feedback from their customers about particular aspects of onsite training they enjoyed:
"Because Richard came to us he was able to demonstrate using our instruments and data, making it directly relevant."  
September 2020
"Inlet knowledge, pressures, purge flow, total flow etc. Tips on method development and optimisation. Demonstrating maintenance and letting scientists have a go themselves."  
September 2020
Anthias consultants are Fellows of the Royal Society of Chemistry and members of the Directory of Consultants. Find out more.
Contact Anthias Consulting to arrange onsite training just for you that is:
Flexible in length of time.

Suited to the experience level of your team.

Tailored in the depth of the topics covered.

Tailored to include additional topics/techniques that you use in your lab.

Flexible in content to combine multiple topics.

Convenient for your team's schedule.
There are a number of ways training can be delivered:
Fully onsite learning.

Blended learning with presentations taking place through virtual classroom and lab exercises taking place in your laboratory.

Combining training with consultancy services, for example to help you with developing or troubleshooting your method(s).
For any onsite training or consultancy taking place at this current time for customers in the UK, please see the Anthias website for its COVID-19 policy.
Independent experts in analytical science providing consulting and training in Gas Chromatography, Liquid Chromatography, Mass Spectrometry, Inductively Coupled Plasma, Spectroscopy, Mass Spectrometry Imaging, Physical & Structural Properties of Molecules and all their related techniques.