Collaboration makes Learning at Work Week a great success
---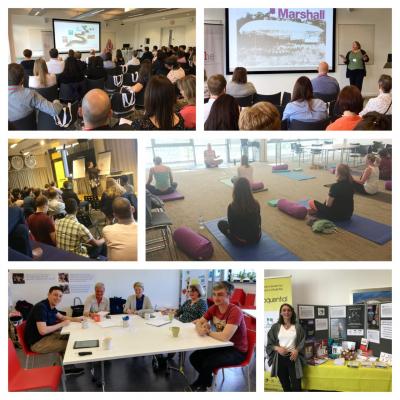 Cambridge last week embraced the opportunities provided by Learning at Work and Workplace Health Week 2019.
A full calendar of events  - many of which were organised by Cambridge Network's Learning Collaboration and Network members - attracted large numbers of participants. Sarah Gleadell, who heads up the Learning Collaboration, said: "Thank you to all who were involved in making Learning at Work & Workplace Health Week 2019 such a success.
"The feedback I have received from the Cambridge community and beyond has confirmed our hard work and collaboration offered the highest quality of conferences, events, training, hosts and networking. We made many valuable connections, which promises much more for the future."
Cambridge Network is a membership organisation based in the vibrant high technology cluster of Cambridge, UK. We bring people together - from business and academia - to meet each other and share ideas, encouraging collaboration and partnership for shared success.
Cambridge Network Limited