The PA peer group is a friendly forum of around 200 members, dedicated to Personal Assistants, Executive Assistants and Office Managers of all levels. The purpose of the group is to provide a forum where peers can meet, learn and exchange knowledge and experiences with like-minded professionals.
Events
The group events run three to four times a year and focuses on topics that are pertinent to the group. These subjects are often suggested and sometimes led and hosted by group members. With a mix of face-to-face and virtual sessions, the talks are usually 1.5 – 2 hours long, including a presentation of 45-60 minutes from a subject specialist and ample time for networking.
Recent topics include: The Global Skills Matrix, Office 365 hints and tips, and Imposter Syndrome.
The next session is in November 2023 on the topic of Understanding Belbin team profiles.
Who can join?
The PA peer group is open to PAs, EAs and Office Managers or anyone with an administrative and organisational role who feels they may benefit from meeting like-minded professionals. 
These sessions are FREE to attend for Cambridge Network members working in the relevant functions. 
Please note, peer groups are available to organisations with six or more staff. 
Contact louise.rushworth@cambridgenetwork.co.uk if you or your colleagues would like to join.
"Another GREAT session with the Cambridge Network PA Peer Group last week. I picked up so many great tips that will help no end in my day to day work. If you are a PA or EA and haven't tried the PA peer group yet, come along and give it a whirl. We're a friendly bunch."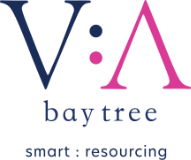 Julie Stamper
Bay Tree VA