College students learn practical skills through work experience
---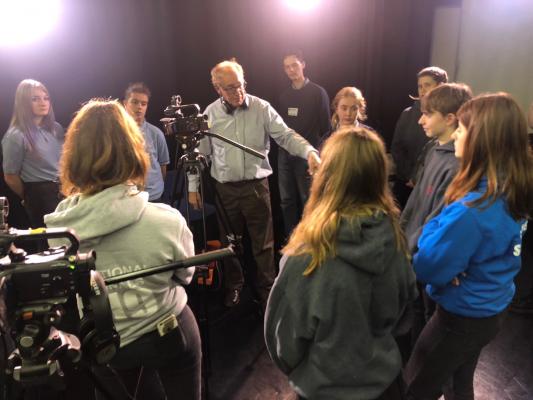 Impington Village College students have been learning practical media skills through a partnership with Cambridge TV Training.
Students in Year 10 and Year 12 have started a 10-week media production workshop and are being taught professional camera and media skills by Cambridge TV Training.
Steven Creamer is the lead teacher in film and media at Impington Village College.
He said: "This kind of collaboration is important, as it gives learners hands-on experience in a real media environment.

"As well as teaching skills to a high standard, it also gives our students an insight into what it might be like to have a career in this field."
Bob Coates, Director of Cambridge TV Training based just off Newmarket Road in Cambridge, said: "In an age where video content is everywhere – from social media to company websites – it's great that we have industry and education working together to provide practical skills in media and broadcasting.
"We can share what works, and how to avoid the common pitfalls. Ultimately it will raise the quality of the work they produce, which is great, for these are the YouTube, TV and podcast stars of the future."
The students will eventually work on projects of local interest.  In previous courses, Cambridge TV have made programmes about Standup Paddle Boarding, Gliding, Archery, Recycling and Competitive swimming.  Regular courses in media and camera skills are available.  They cover video for business use as well as professional filming making for those wanting a foothold in the media sector.
To read more information, click
here.
Cambridge TV makes intelligent, impactful films for broadcast and the web.