Prima awarded Silver in the UK Defence Employer Recognition Scheme
---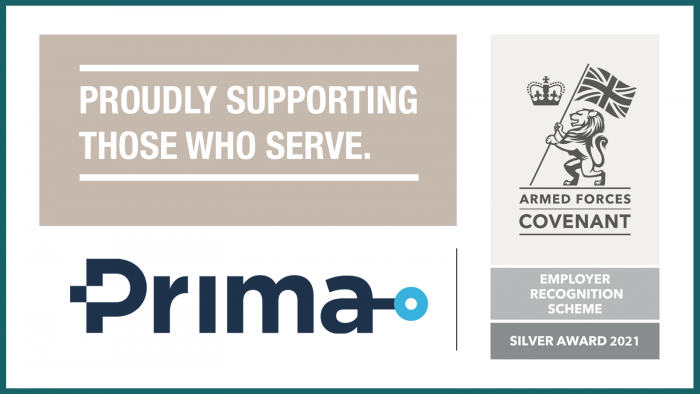 Prima Electronic Services Ltd. has been awarded Silver in the UK Defence Employer Recognition Scheme.
This demonstrates our commitment to the Armed Forces. We recognise the importance of supporting our Reservists, providing the time and space they require while cultivating the valuable transferable skills our Veterans bring to the business. Our aim is to further develop our support to the Armed Forces by strengthening links to the various regional networks through our Armed Forces Champion.
Established in 1988, Prima Electronic Services is a customer-focused contract manufacturing services provider. Our core services include manufacturing a diverse range of high-quality printed circuit board assembly (PCBA) services and full product assembly (box build) services as well as a broad range of support services such as PCB layout design, design for manufacture, and component obsolescence management. We expertly deliver high-quality reliable products that are subjected to thorough inspection processes and nurture long-term relationships with our customers. Prima is part of NJ Russel Holdings, whose corporate strategy is to develop a Mittelstand group of world-class UK engineering and manufacturing organisations.
Prima Electronic Services Ltd