Be a PA with PA (Perfect Awareness) Training Course
Outline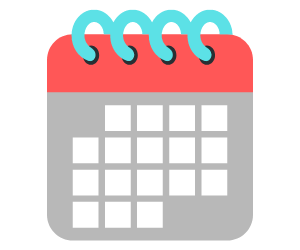 This training workshop is based around effective outcome thinking, communication and awareness tools.  The tools utilise Neuro-Linguistic Programming (NLP) techniques that have been developed and utilised by leading edge organisations in order to achieve excellence.
The learning is created through a combination of trainer input, group and breakout room exercises and discussion.  There is an emphasis on fun and experiential learning to make the tools and techniques practical and instantly "usable" in your role as a PA.  A PA with PA (Perfect Awareness) will have more flexibility, stronger relationships and therefore the ability to work more effectively and efficiently in supporting individuals, teams and the business as a whole. 
"I really enjoyed the day. Gave me great tools to use straight away."
Programme Overview
Welcome, Introductions and Outline for the day
Brief background to NLP

Where did it come from?

What does it mean?

How does it apply to me in my role as a PA and in my everyday life?
It's all about Rapport

The importance of having rapport in order to influence

Recognise when in and out of rapport

Understand and be able to use the key elements of rapport
How we process our world

Understand how we use our senses to process our world

Notice how people represent their world in different ways through the language they use

Recognise that flexibility in language can create deeper rapport and stronger relationships
Beliefs and Presuppositions

Understand and recognise enabling and limiting beliefs

Learn to develop flexibility in order to change limiting beliefs

Recognise usefulness of curiosity versus judgment
Knowing and achieving your outcomes

Identify what you do want versus what you don't want

Know how to gain clarity and move towards achieving what you want
Learn how to gain clarity of others outcomes in order to support their needs
How we are programmed

Know our own patterns of behaviour

Learn to recognise the patterns of behaviour of others
Understand the need for flexibility in our own behaviours in order to support those around us
Learning review and consolidation
Course Details
| | |
| --- | --- |
| Duration: 1 Day | Credits: 2 |
| Times: 9.30am - 4.30pm | Member Cost: £310+VAT |
| Max Delegates: 8 | Non-member Cost: £465+VAT |
*Membership from £50+VAT per annum - join now and save on training