Developing Resilience at Work Training Course
Programme Overview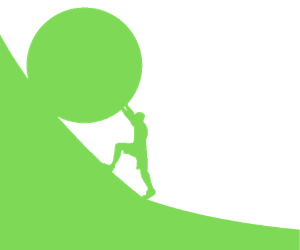 Designed for business professionals who are expected to perform effectively in a highly demanding environment, this workshop will help delegates understand how they can develop a resilient attitude to a range of business scenarios that may in the past have created a high degree of anxiety. 
Core topics developed during this workshop
Developing your level of resilience

Enhance performance & well-being at work

Sustaining peak levels of performance

Developing levels of adaptability, flexibility & confidence

Understanding how your motivation can impact on the morale of your team
"Without a doubt, the best training course I have ever been on. I actually didn't want the day to end, so thank you very much."
 "Thank you for giving a great overview of what tools there are for me to use in my workplace interactions during periods of adversity/challenges."
Course Content
Self Awareness and Self-Regulation
Understand how resilient attitudes and behaviours can be learned
Learn how to acquire a stronger sense of control when faced with uncertainty
Know how to enhance performance and well-being through greater self-awareness and emotional intelligence
Mental Agility
Learn the ability to look at situations from multiple perspectives and to be more creative and agile in your thinking
Have increased adaptability, flexibility and confidence
Change previous responses to pressure to more effective resilient ones
Coping Strategies and Connection
To learn effective coping strategies so you can sustain performance under pressure
Understand the power of connection and maintaining strong trusted relationships
Understand morale; what drains it and what we can do to build positive energy
Strength of Character and Optimism
Identifying tools and techniques for improving optimism and emotional regulation
The ability to notice and expect the positive
To focus on what you can control
Understand the impact of being aligned to your values
Course Details
| | |
| --- | --- |
| Duration: 1 Day | Credits: 2.2 |
| Max. Delegates: 12 | Member Cost: £335.00+VAT |
|   | Non-member Cost: £502.00+VAT |
 The online version will be split into 4 x 1.5 hour sessions.