Project Management for Non-Project Managers Training Course
Objectives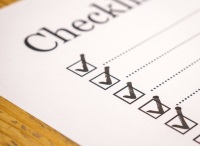 This programme aims to equip participants with practical guidelines on how to run a project, whatever its size. By the end of the programme you will be able to:
Explain the nature of project work
Recall our Top TEN tips
Describe the project management process and the role of the Project Manager
Apply the planning tools and how to manage risk
Know the 4 key things great project managers do
Develop your own personal action plans
Overview
The only aim for someone who has to lead a project should be: "To meet the constraints set for the project in time, cost and quality."
For most people, this means having to balance at least two roles: the technical work you do and the project management role. Add to this your third role, if you are a manager as well. The role of project manager is often on top of the day job and finding time to do this role can be problematical.
With simple to use tools you will be able to read the symptoms of success or failure so that you can act on the information. Learn how to set up the project so you can have the information to exercise control and to manage people who don't report to you but have an input into your projects.
Projects are not simply a matter of following a linear process; there are all manner of real world issues to consider and work on. This programme is designed to give you these street smarts to enable you to be successful, whether you are new to running projects or an old hand.
Material to be covered during the programme:
What is a project?
How to manage a project
Project structure
Tools and planning process
How to lead the project
Managing the risks
Working the plan and planning the work
Action planning
Course structure and methodology
Our aim is to conduct this course through instruction and practical exercises which will show you how to run a project and to explore your natural instincts in doing so. We will then coach you on how you might choose to work differently to achieve greater success in the future. We will also send you reminders after the programme via email to reinforce your learning.
The course structure will be involve identifying how to plan the work and then how to work the plan.
Benefit to you
By coming on this programme you will leave knowing how to manage projects so that they come in on time, cost and quality and in a time efficient way.
With the knowledge from this programme and knowing how to apply it, you will be able to take on any project with confidence and composure with the knowledge that you will not let yourself or your organisation down.
Target audience
Suitable for those who wish to develop good Project Management Practice, particularly those who don't normally manage projects. You do not need any qualifications or prior experience to gain from this programme.
People who will benefit are
Project sponsors – people who manage the project managers and want to know how to manage them
Non-Project managers – Projects are an add on to your day job
Project team members – working as the team member and want to either take on project management in the future or just understand how it all works so you can execute your role more effectively
| | |
| --- | --- |
| Duration: 1 Day | Credits: 2.7 |
| Max. Delegates: 12 | Member Cost: £415.00+VAT |
|   | Non-member Cost: £623.00+VAT |
Image by TeroVesalainen on Pixabay.