Project Management & Leadership Training Course
Outline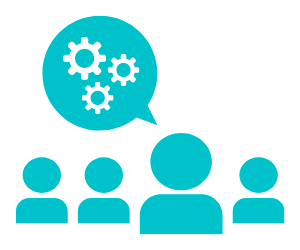 This workshop is aimed at managers who lead teams and projects and who already have some basic knowledge and understanding of project management.
The course content assumes that delegates have some experience of project management and that they are responsible for running at least one project. The focus will be on the leadership aspects of project working, whilst still providing opportunities to practice techniques and use different tools.
Learning Outcomes
The workshop will:
Introduce delegates to the skills, tools and challenges of leading a successful project
Provide delegates with opportunities to practise leadership skills and tools
Identify your personal learning and prepare a personal development plan
Course Content
Project Management Overview
Overview of programme management, project life cycles, portfolio management and key success factors and how these are used for the management of change.
Making Expectations
Establishing a project communication plan to communicate effectively at key stages with all stakeholders and to gain commitment from all those involved. Overview of how to influence for the benefit of the project and importance of understanding influencing styles
Initiating a Project (Business Case, Scope & Objectives)
Training on how to initiate a project including: establishing clear scope (time, cost, quality) and objectives (from offset), defining stakeholder needs, creating a clear business case and agreeing key roles and responsibilities for the team.
People Management
Opportunities to use tools to build your project team covering; overview of team roles (Belbin), team development theory (Tuckman) and key project roles/responsibilities, plus methods of delegating to and motivating team members for whom you have no direct authority.
Creating a Project Plan
The value of a plan and leading activities including: project definitions, organisational breakdown structures, network and critical path analysis, Gantt charts, milestone charts, risk management and ownership.
Monitoring, Controlling & Closure
Simple monitoring tools and techniques for managing changes to the project during its implementation including redefining goals, impact and control such as configuration management. Importance of closing a project, celebrating successes, recording and communicating lessons learnt and documenting process and outcomes.
Resourcing the Plan
The training ensures that your plan is adequately resourced to meet expectations and the delivery deadline, using resource, resource histograms and resource levelling.
 
| | |
| --- | --- |
| Duration: 6 x 90 mins over 2 days | Credits: 4.3 |
| Max. Delegates: 12 | Member Cost: £650+VAT |
|   | Non-member Cost: £975+VAT |
For the online course: each day the programme will be run as 3 x 90-minute sessions: 9.30 – 11.00am; 11.20am – 12.50pm and 1.45 – 3.15pm
*Membership from £50+VAT per annum - join now and save on training