Are you confident you are saving enough for retirement?
---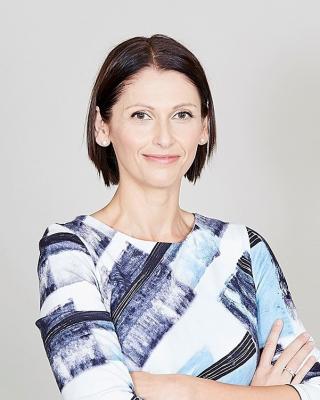 Sarah Austin, Independent Financial Adviser from Martin-Redman Partners, comments on the importance of thinking about your retirement...

 
The press has been full of stories recently about the shortfall many people may face when they come to retire, as people aren't saving enough into Pensions.

A recent study by the Institute & Faculty of Actuaries revealed that 48% of respondents are not confident that they are saving enough for a retirement that will meet their hopes and lifestyle expectations.
From my own experience of speaking with clients, the reasons for this can be that;  
they don't know how much they should be saving for the retirement they would like 

they are finding it hard to visualise what their retirement could look like, how they will spend their time and from what age 

the fact pensions are complex and hard to understand (in terms of tax, contributions, how you can take your money once you eventually retire) so they do not engage fully with it for fear of making a 'mistake' 
or simply, retirement seems a long way off and saving for it is something to tackle 'another day'. 
All of these and more are completely valid reasons; but for me this demonstrates the value of financial advice and the peace of mind it can bring.  
 
The old adage 'knowledge is power' is true in the case of pension planning and acting now to think through what income you might need in retirement is a great line in the sand. As a starting point this could be your current monthly outgoings, minus any mortgage or debt repayments which will ideally be fully repaid by the time you retire. 
Whether you are in your 20s, 30s, 40s or beyond, Independent Financial Advisers (IFAs) can help you work out what income, and therefore what size of pension fund you will need in retirement.  
I will look at your current pension savings level and project forward to show what your retirement may be based on the contribution levels you are making, and what would happen if you increased your monthly payments.  
I can then help further by putting together a retirement plan for you, with a clear structure and review this with you at least annually as your circumstances and/or retirement goals change. This exercise has helped many clients feel reassured and more in control of their retirement and pension planning. 
Arrange an initial meeting to discuss your pension planning 
Please contact me at sja@martin-redmanpartners.co.uk or call us on 01223 792 196 to arrange an initial appointment, at no cost to yourself.
 About Martin-Redman Partners 
We are a team of experienced Independent Financial Advisers who can advise on your personal or business financial arrangements. We have been building trusted relationships with clients for many years by articulating clear and tailored recommendations in areas ranging from investments to retirement planning, to complex estate planning advice.  
 We offer expert independent financial advice throughout Cambridgeshire, Leicestershire, Suffolk, East Anglia and the South East.  Many of our clients are within, or are in the surrounding areas of Cambridge, Grantham, Stamford, Bury St Edmunds, Frinton on Sea, Ely, Peterborough, Huntingdon, Cambourne, Newmarket, Soham and Oundle. 
 The information contained is for guidance only and does not constitute financial advice. It is based on our understanding of UK legislation, whether proposed or in force, and market practice at the time of writing. Levels, bases and reliefs from taxation may be subject to change. Accordingly, no responsibility can be assumed by Martin-Redman Partners its officers or employees, for any loss in connection with the content hereof and any such action or inaction.
We provide independent financial advice on investments, pensions, inheritance tax planning and protection. We work with private individuals, businesses and professional introducers, such as accountants and solicitors, to ensure our clients financial advice needs are met.