Business podcast - learning from a successful entrepreneur turned investor
---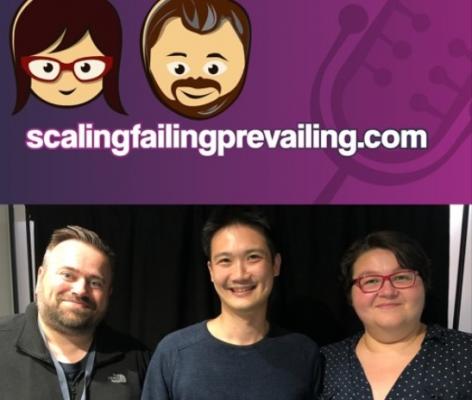 Episode 15 of the business podcast Scaling, Failing & Prevailing talks to Jérome Joaug.
"Have several mentors with different points of view so you can learn from all of them, and compare their different points of view."
That's one piece of advice in the latest episode of the business podcast Scaling, Failing & Prevailing.
Jérome Joaug talks through his experiences of creating two businesses before becoming an investor. 
He founded Cambridge Nanosystems and successfully exited the company in 2015, going on to start and successfully exit Nymbly which was sold to ARM in 2017.
Jérome is now a venture capital investor with Aster Capital as well as an angel investor.
Moving from being a masters student to being an MD of a thriving company, Jérome realised that entrepreneurship is "really not cool" as daily life can be quite tough, with risks and difficulties.
He said: "Every step where you make progress hopefully there are some very tough things to learn.... The thing that is hard to manage in growth is your personal growth."
The podcast discusses the pitfalls of student entrepreneurship, highlights the importance of self awareness, developing your skills as your company scales, and more.
More about the podcast
Adelina Chalmers is known as The Geek Whisperer and works in tech start-ups and corporates, enabling geeks at all levels to talk to each other. 
James Parton has worked in corporate innovation and he runs the Bradfield Centre in Cambridge where they help tech companies scale.
The podcast is produced by Carl Homer (Cambridge TV) and the branding was created by Tanya and Anne-Marie at Carbon Orange.
To read more information, click
here.
Cambridge TV makes intelligent, impactful films for broadcast and the web.