Cambridge writer Robert Macfarlane shortlisted for Waterstones Book of the Year 2019
---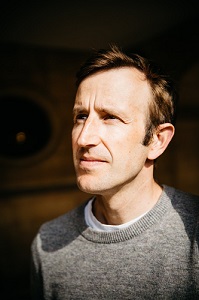 Underland by the Cambridge-based writer Robert Macfarlane has been shortlisted for the Waterstones Book of the Year 2019.
The book is one of 11 titles vying for the award, with the wide-ranging shortlist comprising four novels, two works of non-fiction, three children's books, an illustrated fable and a cookery book. 
Every year, Waterstones booksellers are called on to nominate a title which they find truly outstanding, and in which they have felt the most pride recommending to readers over the preceding twelve months. Last year's winner, Normal People by Sally Rooney, had escaped proper recognition until she won the Waterstones Book of the Year. Her book then became the runaway Christmas bestseller and went on to become one of 2018's biggest selling books.
James Daunt, Managing Director of Waterstones, says: "That we have a shortlist of 11 gives indication of the nature of the Waterstones Book of the Year. It follows no rule other than that our booksellers must love these books and wish to see them in the hands of more readers. Some years, we can settle on fewer to compete but this year the range and balance of argument was too finely poised. It is a fabulous list."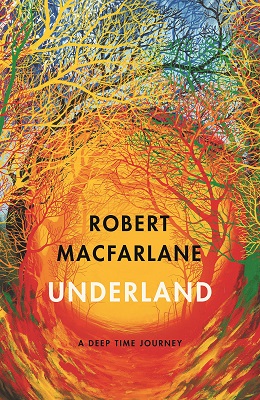 Clement Knox, Waterstones Non-Fiction Buyer, says: "Ever since his debut Mountains of the Mind arrived in stores in 2003, Robert Macfarlane has been a firm bookseller favourite. His adventurous spirit, his infectious love of nature and language, and his rapturous prose have won the loyalty of  thousands of readers. Underland marks a highpoint in a stellar writing career. Bookending a sequence that began with the appeal of the highest peaks, this book takes the reader underground to the catacombs of Paris, the caves in the Arctic circle, radiation dumps in Finland, and many other strange and fascinating places to tell a story about nature, humanity, and time."
Macfarlane is a Fellow of Emmanuel College, Cambridge. He is the author of internationally bestselling and prize-winning books about nature, people and place including Mountains of the Mind, The Wild Places, The Old Ways and Landmarks.
A second non-fiction book joining Macfarlane on the shortlist comes from the powerful voice of climate activist Greta Thunberg. Only a year ago she was participating in a solitary protest outside the Swedish parliament. Less than twelve months later she was speaking in front of crowds hundreds of thousands strong. No One Is Too Small To Make A Difference is an urgent call to action to save our planet.
In fiction, Candice Carty-Williams' brilliant debut novel Queenie heralds the arrival of an important and exciting new voice in contemporary fiction which is at once funny, wise and deeply moving. Max Porter's lyrical, symphonic second novel Lanny is an atmospheric celebration of childhood and nature, steeped in folklore and a rich sense of place.  Propelled to bestseller status by bookseller recommendation, The Binding, Bridget Collins' evocative debut, is a love-letter to books and storytelling. The last fiction title on the list needs no introduction; The Testaments, Margaret Atwood's highly anticipated  new vision of Gilead, serves as a mirror to our own turbulent times, while ultimately offering a much-needed message of hope.
Of the three children's books shortlisted, The House Without Windows, is a rediscovered classic written by Barbara Newhall-Follett in 1923 at the tender age of 12. Paired with Jackie Morris' textured illustrations, this lively celebration of nature writing is a powerful story for modern times. Prisoners Of Geography: Our World Explained in 12 Simple Maps by Tim Marshall, illustrated by Grace Easton and Jessica Smith, hits a sweet spot of reading: holding a broad topic scope whilst remaining directly engaging to younger readers. Meanwhile Sabina Radeva's retelling of Darwin's On the Origin of Species is a beautiful blend of science and illustration, charting the theory of evolution through a concise and engaging story.
Charlie Mackesy's beautifully produced collection of gently inspirational illustrations, tells heart-warming stories of the friendship between the quartet of titular characters. The Boy, the Mole, the Fox and the Horse is a timely reminder of the most important things in life. The simple yet profound message of kindness and understanding is an antidote for our often anxious and uncertain times.
The shortlist is completed with its sole cookery book, Dishoom.  A beautifully produced cookbook, there's much to be gained for the home-cook here (not least the restaurants' famous Bacon Naan and Black Daal), but beyond the recipes, this is as much a travelogue, a work of social history on the culture of 1900's Bombay and a celebration of the unifying power of food and cookery.
The Waterstones Book of the Year shortlist in full (alphabetically by author surname):
·         The Testaments by Margaret Atwood (Vintage)
·         Queenie by Candice Carty-Williams (Orion)
·         The Binding by Bridget Collins (HarperCollins)
·         Underland by Robert Macfarlane (Penguin)
·         The Boy, the Mole, the Fox and the Horse by Charlie Mackesy (Ebury)
·         Prisoners Of Geography: Our World Explained in 12 Simple Maps by Tim Marshall, illustrated by Grace Easton and Jessica Smith (Elliott & Thompson and Simon & Schuster)
·         The House Without Windows by Barbara Newhall-Follett, illustrated by Jackie Morris (Penguin)
·         Lanny by Max Porter (Faber&Faber)
·         On The Origin Of Species by Sabina Radeva (Penguin)
·         Dishoom by Shamil Thakrar, Kavi Thakrar & Naved Nasir (Bloomsbury)
·         No One Is Too Small To Make A Difference by Greta Thunberg (Penguin)
The title named Waterstones Book of the Year will receive the full and committed backing of Waterstones shops and booksellers across the UK, as well as support online and through its loyalty card programme, Waterstones Plus, which reaches almost a million readers. 
The Waterstones Book of the Year 2019 will be chosen by a Waterstones panel headed by James Daunt and will be announced on Wednesday 27th November.
Image of Robert Macfarlane 2019  Credit:Alex Turner