Connections - Science, Poetry and the Brain: eight scientists paired with eight poets
---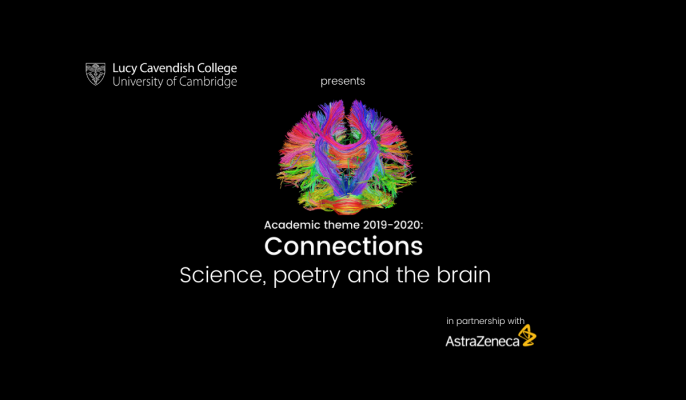 Connections, in partnership with AstraZeneca, is a unique project where science meets art and creative writing.
The original Connections event, in partnership with AstraZeneca, brought together scientists, poets, schoolchildren, students and the general public in a one-off inter-disciplinary event. During this thought-provoking and moving event, held in October 2019, eight scientist-poet pairs presented their poems and the scientific research the poems were based on.
Now, on Saturday 18th July, everyone will have the opportunity to watch and listen as the eight pairs re-present their work in a unique, online event hosted by Lucy Cavendish College.
Connections: science meets art and creative writing; imaginative interpretation and reinterpretation of the connections between the brain, poetry and scientific disciplines.
The 16 creative minds come from the broadest range of backgrounds to stimulate their understanding of completely different fields of study and to ensure fresh and innovative results. Find out more here and tune in on 18th July to enjoy this unique performance - open to everyone and no need to book!
To read more information, click
here.
The University of Cambridge is acknowledged as one of the world's leading higher education and research institutions. The University was instrumental in the formation of the Cambridge Network and its Vice- Chancellor, Professor Stephen Toope, is also the President of the Cambridge Network.
University of Cambridge (cam.ac.uk)