Deloitte invests in next generation with 2019 East Anglia graduate and school-leaver intake
---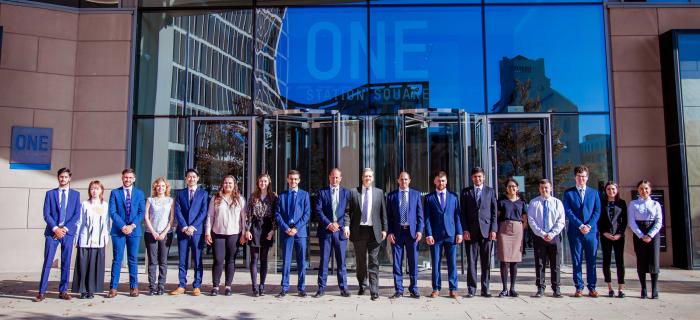 Deloitte has significantly invested in its regional talent development, recruiting 25 graduates and school-leavers at its Cambridge office.
The new recruits include school-leavers, who have joined Deloitte as part of the firm's award-winning BrightStart apprenticeship programme aimed at supporting students to gain professional qualifications alongside on-the-job training.
Along with graduates they will be based across a number of Cambridge teams, including tax, audit, risk advisory and economic consulting.
Deloitte's student recruitment process includes blind recruitment and academic contextualisation, which ensure that all applicants are assessed equally, regardless of their background.
Paul Schofield, South East East practice senior partner at Deloitte in Cambridge, said: "The recruitment of these young people underlines our commitment to developing the next generation of outstanding business talent from a variety of countries and backgrounds – all smart, keen and impressive. Where will these colleagues be in 10, 20, 30 years?"
The Deloitte Cambridge office comprises 8 Partners and over 250 staff who deliver a full range of professional services to the East Anglian region. As well as focussing on the life sciences and technology sectors for which the region has become so renowned, the office has long standing specialisms in other sectors including the professions, consumer business, food and agribusiness.