Free life and career coaching session in celebration of Mental Health Awareness Week
---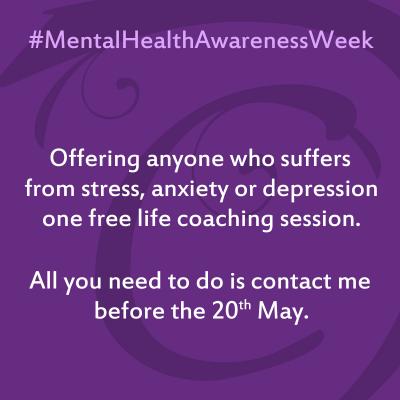 CD coaching's Carole Douillot is offering a free life and career coaching session as part of Mental Health Awareness Week.
She writes:
Transformational coaching is a deeper level of coaching, looking at blocks, fears, limiting beliefs and unhealthy habits. We all run scripts and patterns on auto pilot. A coaching session can shed some lights on these and help you redefine how you want to live your life and make you realise  the thoughts running through your mind and how they might affect you and your mental well being.
This offering is my gift to you as I truly believe that everyone will benefit from a deep coaching session. You can bring any topic to the session as it is purely client led and there are no restrictions to what can be covered in the space. Do not hesitate to contact me to find out more at info@cdcoaching.co.uk
#mentalhealthawarenessweek
Individual transformational life coach offering coaching, mentoring and tutoring services in Cambridge face to face or on Skype and phone internationally.