Green COVID-19 recovery packages can boost economic growth and tackle climate change, researchers say
---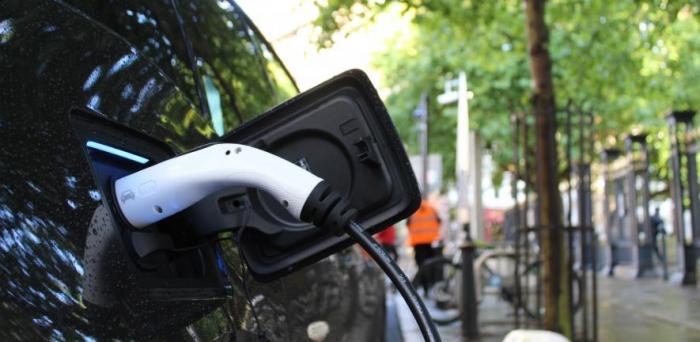 Researchers find long-term, climate-friendly stimulus policies are often superior in overall economic impact – not just in slowing global warming.
An analysis of possible COVID-19 economic recovery packages shows the potential for strong alignment between the economy and the environment. The direction of these measures over the next six months will largely determine whether the worst impacts of global warming can be avoided, and research published today reveals that climate-friendly policies can deliver a better result for the economy – and the environment.
Drawing on a global survey of senior central bank and finance ministry officials, as well as learnings from the 2008 financial crisis, economists found that green projects create more jobs, deliver higher short-term returns per dollar spent and lead to increased long-term cost savings, by comparison with traditional fiscal stimulus.
"The COVID-19-initiated emissions reduction could be short-lived," said lead author Cameron Hepburn from the University of Oxford. "But this report shows we can choose to build back better, keeping many of the recent improvements we've seen in cleaner air, returning nature and reduced greenhouse gas emissions."

"The markets are not unduly worried about UK public debt and neither should we be," said co-author Dimitri Zenghelis, Special Advisor to the Wealth Economy Project, Bennett Institute, University of Cambridge. "The key is that new borrowing is invested wisely to generate productivity-enhancing innovation, resilient output and a sustainable expansion of capacity. We cannot go back to the old model of business as usual, instead we should confront the economic threat posed by 'fear' through investment in building back better."
A team of internationally-recognised experts came together to assess the economic and climate impact of taking a green route out of the crisis. They catalogued more than 700 stimulus policies into 25 broad groups, and conducted a global survey of 231 experts from 53 countries, including from finance ministries and central banks.
Noting that 'green' policies could be widely defined, the study focused on the reduction of greenhouse gas emissions as the key environmentally-beneficial criteria. The paper, to be published in the Oxford Review of Economic Policy, observes that desirable policies have a large return on investment, can be enacted quickly and have a strongly positive impact on climate. Examples include investment in renewable energy production, such as wind or solar. As previous research has shown, in the short term, clean energy infrastructure construction is particularly labour intensive, creating twice as many jobs per dollar as fossil fuel investments, as well as being less susceptible to off-shoring.
Image: Electric car charging in Birmingham city centre
The University of Cambridge is acknowledged as one of the world's leading higher education and research institutions. The University was instrumental in the formation of the Cambridge Network and its Vice- Chancellor, Professor Stephen Toope, is also the President of the Cambridge Network.
University of Cambridge (cam.ac.uk)