New international product design competition launches
---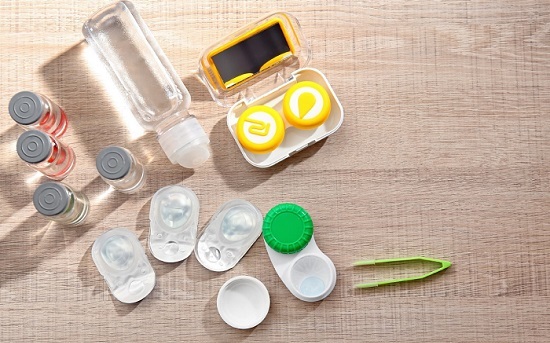 Leading contact lens retailer Vision Direct has launched its first student design competition, called 'Visionaries'.
The international competition, launched simultaneously in the UK, Netherlands, Spain and Italy, invites students to submit a product design aimed at helping contact lens wearers in their daily lives. It can be something simple, like an emergency contact lens carrier you can carry all the time, or something a little more complex, like a new way of putting on contacts in the dark.
Hoping to generate creative ideas in an industry traditionally focused on medical products rather than lifestyle accessories, Vision Direct is offering £25,000 for the winning design along with £5,000 for the winning university. The 'Visionaries' competition is open to individual students and teams of up to four – undergraduates or postgraduates – from any higher education institution, college or university in the United Kingdom, Netherlands, Spain and Italy.
The Visionaries competition is poised to become a real cauldron of design ideas, with prestigious schools taking part,  such as London's South Bank University School of Engineering, Madrid's Istituto Europeo di Design (IED), Eindhoven's Technische Universiteit and Italy's University of Palermo, among many others.
Entries will be judged by a panel of industry experts, including founder and editor-in-chief of Dezeen Magazine, Marcus Fairs,  academic and international design consultant Kuno Prey, inventor and designer Duncan Shotton, Rainlight Creative Director Yorgo Lykouria and Vision Direct CEO, Michael Kraftman as well as the prestigious Design Council.
Commenting on the launch of the competition, Michael Kraftman, CEO of Vision Direct, said: "Having been in the business for over 20 years now, I'm very much aware of the positive impact contact lenses have had on people's lives. From something as simple as changing someone's appearance and providing a wider field of view and causing less vision distortions, to being able to play sports – even at professional level – contacts have improved the lives of millions of people around the world.

"As leaders in the industry in the UK and Europe, we've successfully managed to reduce the costs of contact lenses to consumers, making them widely available to a higher number of wearers. The next step is to acknowledge that wearing contacts will cause minor inconveniences, such as having to have spares on you if you're not home, being extra careful about hygiene or paying extra attention when applying makeup.

"We launched the 'Visionaries' competition to encourage creativity and innovation, hoping that some of these inconveniences can be addressed by the creative minds of tomorrow. I'm very excited to see the designs the students come up with."
Entries to the "Visionaries" competition close on 21st December at 23:59, with runners up and the winning design announced in January 2020 and February 2020, respectively.
Read the full brief and terms & conditions
About Vision Direct
Founded by passionate opticians in 1998, Vision Direct was the UK's first online-only contact lens supplier. Thanks to a winning strategy of single-minded customer focus, it is now Europe's leading online contact lens retailer (£77.5m revenue in 2018), employing more than 210 people across three countries. Vision Direct's focus on quality products, speedy delivery and award-winning customer service has made it the trusted choice of close to 1.5m customers, who now enjoy top brands at prices up to 45% cheaper than high-street opticians. It continues to lead the online contact lens industry after being the first to stock more than 10m items, raise the cut-off time for next day UK delivery to 11.45pm and launch a 24/7 customer service support in English speaking markets. Vision Direct's commitment to helping people save on their eye care every month, matched with exceptional service has rewarded the company with a 9.6 rating on TrustPilot based on over 57,000 reviews. For more information, visit visiondirect.co.uk, or follow us on Facebook, Twitter and Instagram.