Plans to improve Whittlesford Park station out for public consultation
---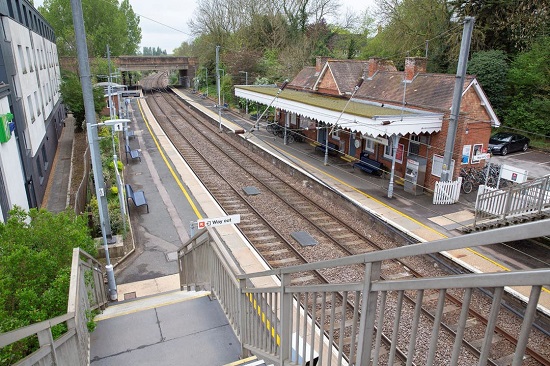 More than 30 possible improvements around Whittlesford Parkway station are out for public consultation from today.
People can have their say on a wide variety of proposals to make it easier to access the station on foot, bicycle and public transport.
The six-week Whittlesford Transport Masterplan consultation will ask for views on plans such as better car and cycle parking, introducing a bus turning circle and changes to surrounding roads to make it easier to get in and out of the station.
Cllr Lewis Herbert, Chair of Greater Cambridge Partnership (GCP), said: "We want to transform Whittlesford Parkway into a genuine travel hub where people can quickly and easily change between rail, car, and bicycle to help them get about around.

"Many people who use the station travel in from Sawston, Duxford and Haverhill as well as from Whittlesford itself. We've seen the number using this station grow by more than 60 percent in the last ten years and facilities are now outdated - with bike racks and the car park constantly full and buses unable to serve the station at the moment because they can't turn around.

"We want people to travel more sustainably wherever possible, so I ask people to take the time to tell us what they think about these measures."
The Greater Cambridge Partnership is developing plans for public transport routes and travel hubs on the edge of the city to transform how thousands of people can get into and around Cambridge.
This includes proposals for public transport links along key routes into Cambridge and a new travel hub close to junction 11 of the M11 where people can park their cars and catch public transport services or cycle into the city.
The GCP is also working closely with partners to support plans for a new Cambridge South station that will mean thousands of workers, patients and visitors can travel to the expanding Cambridge Biomedical Campus by train.
Visit the project page for more information about the consultation and upcoming public events.
To read more information, click
here.
The Greater Cambridge Partnership is the local delivery body for a City Deal with central Government, bringing powers and investment, worth up to £1 billion over 15 years, to vital improvements in infrastructure, supporting and accelerating the creation of 44,000 new jobs, 33,500 new homes and 420 additional apprenticeships.
Greater Cambridge Partnership