Smartphone workshop: how to capture better video for your business needs
---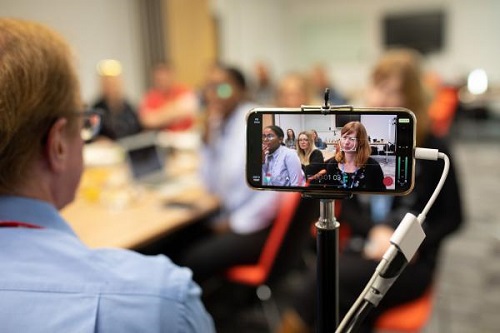 Cambridge TV Training will show you how to create great videos, using the smartphone in your pocket.
Video is great for business websites and social media channels, as potential customers can meet you and learn about your product or service from their own office.
Video can also show your expertise on topical issues and highlight events you attend, marking you out as an expert.
The amount of video being uploaded is rising steadily, so how do you get it right?
The team at Cambridge TV Training will help you to improve your video skills in a morning workshop on Wednesday 13 November from 9.30am to 1.30pm.
This workshop covers pre-production, production and post-production techniques and tips. It will also show how to avoid some common pitfalls.
Cambridge TV Training is based at 15 Signet Court, Swanns Road, Cambridge, CB5 8LA -  just off Newmarket Road.
If you can't make 13 November but like to plan ahead, the next smartphone workshop is on Wednesday 4 December.
A discount is available if you bring your colleague along. 
To read more information, click
here.
Cambridge TV makes intelligent, impactful films for broadcast and the web.