Susan Curtis joins Money Mover
---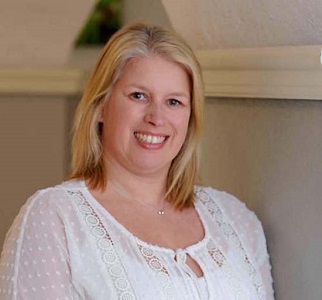 Money Mover expands its team with the appointment of Susan Curtis as Marketing Manager.
Money Mover, the online currency exchange and international payments service dedicated to SMEs, has expanded its team with the appointment of Susan Curtis as Marketing Manager.
Susan joins Money Mover from software company cr360 where she headed up their global marketing team.  During her career she has worked across a number of different sectors including the media, the public sector and the automobile industry.  Over the past 12 years she has concentrated on the technology sector including technical consulting and software as a service (SAAS).
Speaking about her new position, Susan said, "Money Mover is in an exciting period of growth and I am delighted to be joining the team at this stage in their development. I look forward to bringing my past experience of marketing to Money Mover and contributing to driving the business forward".
"I'm delighted to welcome Susan to Money Mover. She will be an important addition to the business at this critical time", commented Hamish Anderson, CEO of Money Mover. "She brings a wealth of marketing experience which will help us increase our marketing activity and the awareness of our brand in this growing sector".
According to a report published by Money Mover earlier this year UK SME's made £700 billion of international payments in 2014.  Around 90% of these payments were made via internet banking with their clearing banks.  The report shows that this has cost UK SMEs billions of pounds more in bank charges than it should have done – a tax on international trade that can't continue.
_________________________________
Money Mover is a feature-rich online global payments platform that provides a a secure and low cost way for small/medium sized enterprises (SMEs) to make their international payments.