V-4 countries look to UK for agri-tech productivity boost
---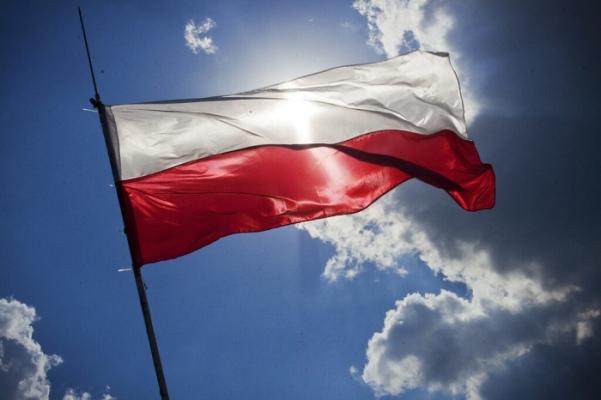 The Agri-TechE ecosystem will showcase innovation to Central Europe food producers next month.
Poland is one of the  V-4 countries looking to UK agri-tech innovators to improve the productivity of its agriculture. Poland sees the opening of the large and affluent EU food market as a major opportunity and is looking to invest in R&D and emerging agri-tech to build on its reputation for Polish agri-food products and to capitalise on the growing demand for more complex food ingredients such as for customised diets. 
Agri-TechE is hosting with the UK-V4 mission. 
Alex Dinsdale is Regional Growth Manager for Agri-TechE, the leading membership organisation for agri-tech. He is coordinating the UK-V4 Mission.  The aim is to introduce agriculturalists from the V4 countries of Poland, Hungary, Slovakia and the Czech Republic to innovators within the Agri-TechE ecosystem.
Alex says: "The V-4 consortium is interested in agri-tech developments such as the use of drones, robots, sensors and farm management software for precision farming, as well as next generation farms and urban farming. 

"Academic and business members of Agri-TechE have significant expertise in these areas and the V-4 countries have a combined agricultural area of 26.6 million hectares representing an opportunity for UK companies to deliver these solutions at scale." 
Michal Sobczyk, Digital Attaché at the British Embassy in Warsaw is leading the UK-V4 mission. He comments: "It is Poland's ambition to be Europe's food production hub. Agri-food accounts for 8% of the country's gross added value and the trade surplus is increasing. Many Polish companies have invested recently in the latest production-line infrastructure particularly in dairy, meat and frozen food and now is the turn of agriculture.  
"A major challenge is fragmentation, as the average farm is only 10 hectares (70 in the UK). However, there are other issues, our farms use 20 percent more fertiliser than UK farms and we are looking for solutions to improve farming output and quality and reduce environmental impacts." 
The consortium is also interested in FoodTech which encompasses innovation in the products, distribution, marketing or business model in the food sector. So, it is looking at R&D in areas such as nanotechnology in conservation, filtering, and packaging innovation. 
Also important is the need to increase food product complexity to move production up the value chain, for instance with organic food and products for customized diets. Creating greater job opportunities within the processing sector. 
Michal sees the event on 18th March as the starting point for closer UK- Central Europe business links. "We see potential to include more countries such as Romania and Bulgaria in the UK-V4 mission and we hope that this initiative will create value for UK companies." 
Dr Belinda Clarke, director of Agri-TechE agrees: "Our members are looking at international markets and there is no better way to gain an understanding of the needs and opportunities than by talking one-on-one to potential customers. We look forward to welcoming the V4 agriculturalists." 
UK-V4 Mission will include a webinar on 18th March 2021 it is open to all agri-tech organisations more information www.agri-tech-e.co.uk.  
Agri-TechE is a business focused membership organisation, supporting the growth of a world-leading network of innovative farmers, producers, scientists, technologists and entrepreneurs who share a vision of increasing the productivity, profitability and sustainability of agriculture.
Together we aim to help turn challenges into business opportunities and facilitate mutually beneficial collaboration.