Cannes Lions: have the Lions lost their roar?
---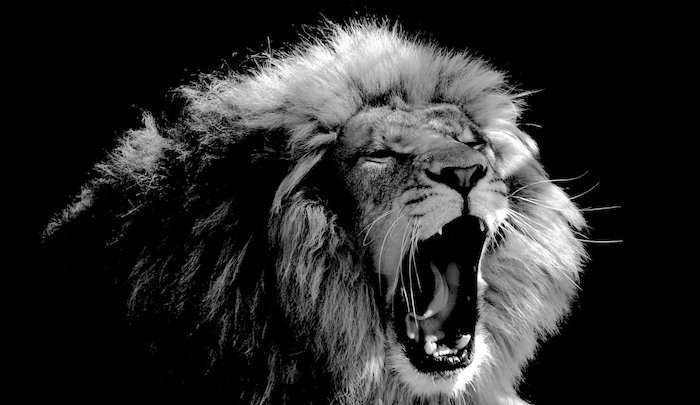 Find out what was different about this year's Cannes Lion awards...
The Cannes Lion award winners have been named for 2018, but this year's festival has been a little different to previous years. A restructure of the awards, plus advertising giant Publicis Groupe's partial withdrawal from this year's entries, saw entries drop by a fifth compared to 2017.
The annual awards recognise the work of the advertising and creative communications industries. Each category has an overall winner – Grand Prix – followed by gold, silver and bronze, of which there can be multiple recipients of each. Campaigns can be entered into more than one category.
Publicis Groupe announced in June 2017 that it would cut its spending on industry events and awards for a year, in order to focus on the development of a new internal platform for its staff. This included the Cannes Lions, but, in the event, Publicis did enter a single award – the Justice4Grenfell campaign by Bartle Bogle Hegarty London. There were a further 400 entries by Publicis Groupe campaigns, with the entries being funded by clients.
Then last autumn, the 'streamlining' of the awards was announced by the organisers for 2018 and an 'entry cap' introduced to stop entries being put forward for more than six Lions.
Philip Thomas, CEO of awards organiser Ascential Events has commented on the changes that were made "to press the reset button on Cannes Lions. We closed three big Lion awards, and removed and combined many sub-categories. We did it knowing that this would mean a smaller volume of entries, but it was the right decision for the long term."
Cutting costs
Traditionally, the French town of Cannes – best known for its film festival – has done very well out of hosting the Lions. But it is not a cheap location and the bigger agencies sometimes have more than 1,000 staff in attendance at the festival. Complaints about high costs last year led to the organisers at Ascential Events partnering with the town's mayor to offer deals on hotel rooms, taxi fares and restaurant meals for festival badge holders for 2018.
The length of the event was also reduced to five working days and the cost of attending was also slashed.
The CEO of communications agency WPP said that not only was the 2017 event very expensive, but that it had lost its direction and become too much of a trade show, and less of a celebration of the power of creativity. He also mooted the idea of moving the ceremony to New York, London or even Paris in the future. Awards organiser Ascential Events will be hoping that the changes introduced this year will have addressed much of the criticism from WPP and other major players. 
Playing chicken 
One of the more quirky entries this year was KFC's 'FCK' campaign, which was awarded a gold lion in the Print & Publishing category. The campaign, by Mother London, saw full-page adverts run in the UK national press, apologising for the temporary closure of some KFC outlets in the UK due to a shortage of chicken. Transposing two letters on its own KFC logo elicited a response of amusement and compassion in equal measure, which saw the ad receive many online shares.
The Design Grand Prix went to 'Trash Isles' by AMVBBDO, London for Plastic Oceans/Ladbible, UK. The campaign saw Ladbible approach the UN to ask for a floating mass of rubbish in the sea the size of France to be recognised as a country in its own right. Turning it into a country would spark an international clean-up under international law. The print ad featured an island of litter floating in the ocean, inviting people to 'Become a citizen'. 
Jury president Kate Stanners, of Saatchi & Saatchi, said that the "Grand Prix was a print ad that was pure – there was nothing wasted on the page. It looked perfect, yet it was intriguing. It shows the way forward for print – demonstrating the blend of mediums that can coexist to present more powerful messages."
PR agencies lose out
There was enthusiasm, too, for the newer categories with Jose Papa, Managing Director of Cannes Lions, commenting: "In its launch year, we've seen an incredible uptake of the Sustainable Development Goals Lions with 898 entries, while Glass: The Lion for Change, now in its fourth year is also up on entries at 218. It's indicative of an industry that is focusing on using creativity as a driving force for good."
But, inevitably, there were disappointments. PR Week's Editor in Chief Danny Rogers has written a comment piece pointing out that PR agencies are losing out to ad agencies in the Lions, even though PR specialists do a lot of the background work on campaigns that win accolades for other people.
"Few British PR agencies came away with any accolades at Cannes," he lamented. "It is certainly a shame that Cannes has not provided the much-hoped-for global platform for PR agencies to prove how creative they can be."
The Team at KISS will be watching with interest to see whether the Cannes Lions still hold the sway that they once did over the next few years – or whether the once-mighty Lions are becoming pussy cats.
To read more information, click
here.
KISS is the creative agency that clarifies the complex.