Keep your start-up costs low with a virtual office
---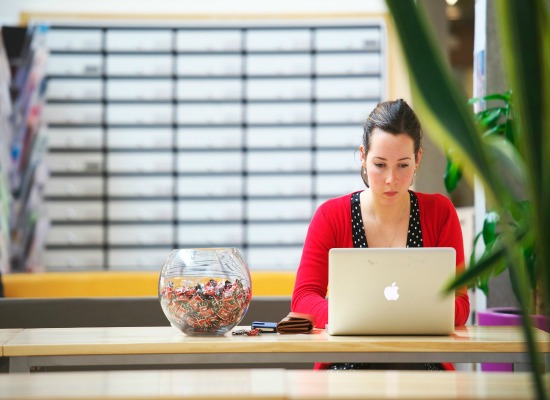 Allia Future Business Centre explains why a virtual office is a good place to build a start-up.
Add This Share Buttons
Thanks to digital technology,  you really can work from anywhere with smart phones, laptops and free Wi-Fi, but there is still value to be added by maintaining a professional base. That's where a virtual office can help. A virtual office is a good place to build a start-up. Here Allia Future Business Centre explains why:
Cost Efficiency
Nothing beats having a virtual office when it comes to cost efficiency, (well, nothing except starting in your garden shed or home office of course!). It bridges the gap between home based working and professional premises, bringing the best of both worlds with minimal cost. Another benefit is that you don't have to worry about investing in furniture or other equipment!
Professional Business Address
Image is everything in today's competitive market. There are hundreds of start-ups established every day, so staying ahead of the competition requires more than just a good product or service offering. You need to maintain a strong brand and image in order to attract customers and investors alike. The best part is, by having a virtual office you benefit from the prestige of a business address, at a fraction of the costs associated with serviced offices! You can work how and when you want – but with the benefits of a city business centre as and when you need it.
The Additional Services
As well as a prestigious business address, virtual offices come with a whole host of additional services for your start-up. Many packages offer professional mail handling and phone answering and free use of meeting rooms, giving you the opportunity to meet clients in a professional, stylish environment. Here at Allia Future Business Centre we have the added bonus of offering FREE regular events, workshops and access to networks that help you grow your business.
Immense Flexibility
To stay competitive, your start-up needs to be as flexible as it can be. This includes being able to upgrade to a serviced office or have more space to use whenever necessary. Find a virtual office that also offers affordable flexible workspace and serviced office space so you will be able to expand and grow without ever having to move to a new address.
Along with the standard benefits you'd expect from a virtual office, by becoming an Allia Future Business virtual tenant, you will join a community of like-minded people – working amongst businesses committed to making positive impact on people, planet or place. Furthermore we offer opportunities to accelerate your growth through free specialist business support, including networking events, seminars and workshops.
So there you have it, there are many benefits to having a virtual office in your early days, why not become a virtual office tenant at the Allia Future Business Centre and we will give you the flexibility and support you need for your start-up to grow and thrive.
Related Article: How Co-working Could Boost Your Business
Find a Virtual office in Peterborough or Cambridge today.
Other flexible working solutions at Allia Future Business Centre:
Co-working
Meeting Room Hire
Conference Room Hire
Incubator Space
______________________________________________________________
To read more information, click
here.
Allia is a not-for-profit organisation that supports businesses - through flexible workspace, social finance and free business support - so that they can grow and create positive impact, on their communities and on the planet.